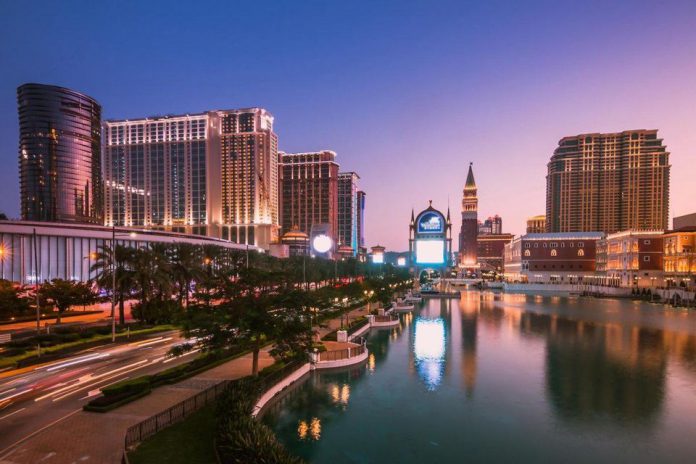 J.P. Morgan predicts choppy waters ahead with Macau casino operators likely need to write-off July and August as liquidy cruch will deepen as the license bidding process unfolds.
COVID-19 restrictions continue to come down hard on the gaming industry in Macau, as the full toll of the government restrictions have hit operators with immediate effect.
Macau suspended all non-essential businesses, this week, to contain the latest outbreak. More than 1300 cases have been recorded since mid-June, with 17,000 people now in quarantine.
The enforced closures have meant that has been no new business for casino operators in the last three weeks. Gaming shares dipped on Monday, following the government's announcement over the weekend.
Impact
According to J.P. Morgan, the impact will cause a downward shift in the market amongst investors. "It goes without saying, however, that we would probably need to write-off July and likely August as well from the models, and it is worth revisiting our liquidity analysis."
J.P. Morgan analysts predict choppy waters ahead for Macau's casino operators.
"Our analysis suggests SJM and Sands have the shortest liquidity runway of nine months until March 2023, while other operators such as Wynn/MGM/Melco have 1.5-2 years of liquidity (i.e., enough liquidity to weather through zero revenues until mid-'24), with Galaxy being an outlier with 5 years of liquidity," J.P. Morgan said.
J.P. Morgan believes that operators will need to set aside some liquidity for the license bidding, with the new concession term not scheduled to commence until 2023. J.P. Morgan believes that this could cause further issues for operators. 
"This would further shorten the liquidity runway, to just one month for SJM and six months for Sands in this worst-case scenario, although other operators should still be okay. In practice, however, we expect controlling shareholders to provide funding via shareholder loans, similar to the case of Wynn last month. All-in, we are not too worried about the liquidity situation overall." 
More than 30 zones in Macau have been deemed to be high-risk areas and are now in lockdown. Macau residents are being asked to take four COVID tests per week, with two major hotels deemed to be quarantine facilities.
This is only the second casino closure for the area, with casinos closed for 15 days in February 2020.