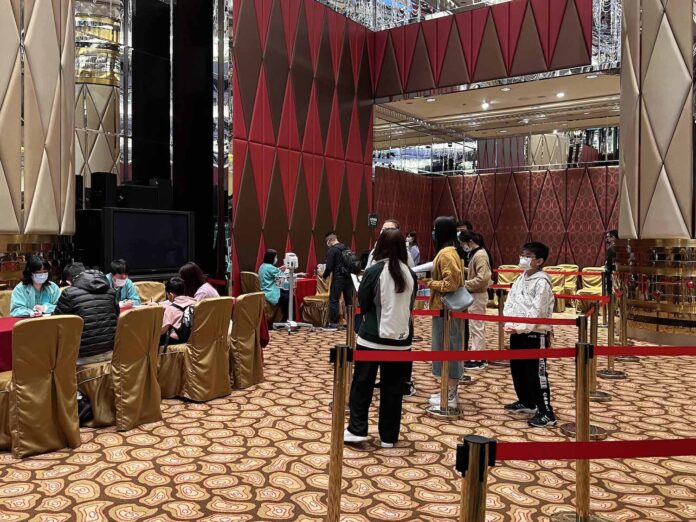 Macau's gross gambling revenue (GGR) is unlikely to return to pre-pandemic levels until 2027, estimates UBS, which has cut its revenue for this year by 29 percent. 
The firm said it sees 2022 revenue as being about 34 percent of its 2019 levels at about $12 billion, compared with the $36 billion generated before Covid.
UBS said that it reduced its 2023 estimates by 15 percent, with the delays in recovery due to ongoing Covid outbreaks in Mainland China.
It sees mass market revenue reaching 90 percent of pre-Covid for that year, with VIP at 25 percent. Overall GGR next year will hit 64 percent of the 2019 levels.
UBS said that it's now expecting border relaxation between Hong Kong, China, and Macau in 4Q22, down from 2Q22 previously.
Based on the six operators' cash burn rates for 2021, it said it expects the companies to be able to sustain their operations for between 1.1 to 7.2 years, with SJM Holdings the weakest with about 1 to 1.5 years of liquidity.
Analysts have been gradually reducing their forecasts as GGR has consistently disappointed. For March, the amount reported hit its lowest level since Macau and China reopened borders in Sept. 2021. The weakness is expected to continue into April, with a further month-on-month decline of 13 percent seen.
In its Gaming Industry Outlook, UBS also commented on the prospects for Singapore, which it sees achieving 48 percent of pro-Covid levels this year.
Prior to the pandemic, it said visibility on the prospects for GGR had been low, due to falling VIP volumes and growing competition from around the region.
Singapore opened its borders to international travel from April 1st.