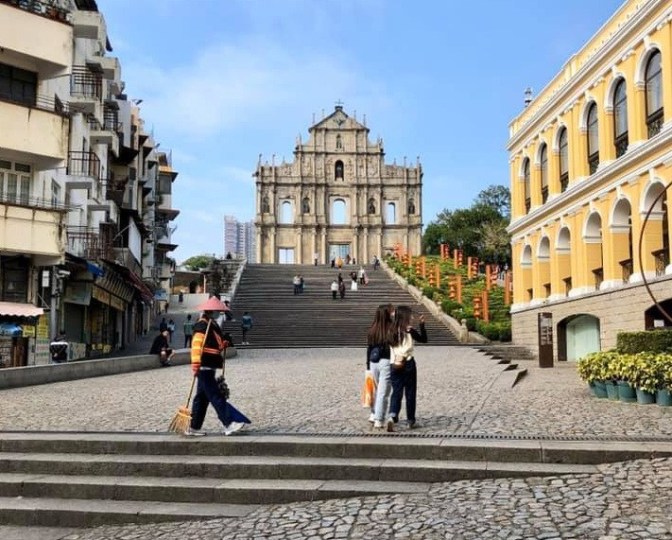 Macau's average daily revenue was up 3 percent in the week to April 10th, compared with the prior week, but remains at its lowest level since October 2021, Bernstein said.
According to the firm's channel checks, daily revenue was MOP100 million, down 16 percent from March. Month-to-date gross gambling revenue is MOP1 billion ($123 million), which is down 87 percent from its pre-pandemic levels and down 64 percent compared with the same period last year.
VIP volume was down mid to high 20s percent compared with March, with a normal hold rate. Daily mass GGR was down mid-teens percent from the prior month.
The firm said it's expecting GGR for April to be down 86 percent from its 2019 levels, although it could be weaker if travel restrictions are further tightened due to China's expanding Covid outbreak.
Travelers from neighboring Guangdong province must have a negative Covid test within 24 hours of arrival and Macau has indicated that this won't change any time soon.
Shanghai and Changchun remain under lockdown, affecting about 35 million people, while other areas are also tackling local outbreaks. There were some easing of measures announced in Shanghai on Monday, with about 43 percent of the city's housing complexes seeing their lockdown partially lifted, according to Bloomberg.
Bernstein points out that the economic pressure as a result of Beijing's zero-Covid policy is mounting and may eventually lead to the government re-evaluating its strategy. Although it concedes that relaxation is not likely to be imminent.
Average daily travel in/out of Macau from Mar 31-Apr 7 was 35,000 from 34,000 last week, but still well below the 47,000 level in Feb.
Despite the slow pace of recovery, Bernstein remains bullish about the future prospects in Macau. It expects the operators to return to pre-pandemic levels of profitability at the EBITDA level in 2023 due to an improved business mix between the mass market and VIP,