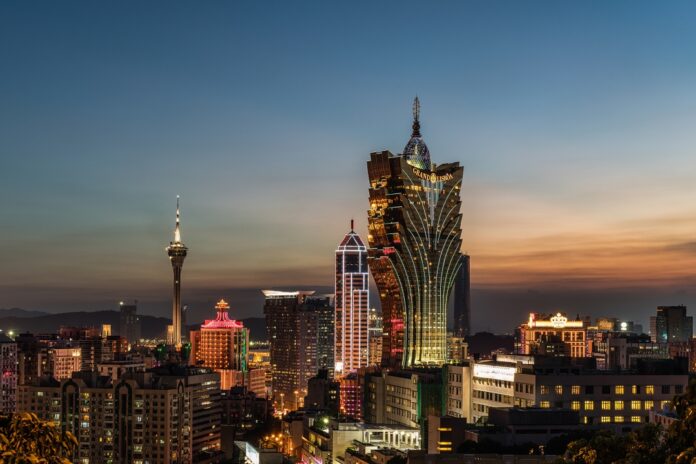 Macau's operators are likely to return to pre-pandemic levels of profitability at the EBITDA level in 2023 due to an improved business mix between the mass market and VIP, Bernstein said in a note.
The firm predicts gross gambling revenue will return to 80 percent of 2019 levels as travel restrictions gradually ease. From there on, it forecasts low double-digit growth for several years but adds the caveat that this timetable could be pushed back if China sticks to a rigid travel regime.
For this year, Bernstein sees GGR only reaching 37 percent of pre-Covid levels, although that would be a 24 percent improvement year-on-year. The mass market will recover to 54 percent of 2019, but the VIP will continue to be weak due to the ongoing fallout from the collapse of the junket market, achieving only 10 percent of its prior level.
1Q22 was Macau's worse quarter since the border reopened with China in September 2020. Beijing is showing no signs of backing away from its zero-Covid policies and is battling the worst outbreak since the onset in Wuhan. Currently, the entire city of Shanghai has been forced into lockdown, causing severe economic disruption.
Bernstein said it expects the ongoing virus control measures to cause soft visitation to Macau in April, with more normal levels likely to return from May or June. 3Q22 will see an improvement on a quarterly basis, while 4Q22 will likely see the reopening of the borders with Hong Kong.
The Chinese Communist Party Congress will be held in late October, early November, and this may "be an inflection point when China accelerates the living with Covid approach," it said.
Bernstein, like other investment analysts, says that the risk/reward ratio for investing in Macau stocks is currently attractive given the stocks are trading at a substantial discount to their historical multiples.
Based on 2023 estimates, Macau stocks are trading between two and six times below their average EV/EBITDA multiple pre-Covid. It excludes SJM Holdings from this equation.
"We expect outperformance as the recovery kicks in over the next 12 months," it said.
The firm's top picks amongst the Hong Kong-listed stocks are Sands China overall, MGM China for small cap., Galaxy Entertainment for long term, and then Wynn Macau.
In the U.S. it prefers Las Vegas Sands and Melco Resorts & Entertainment. It likes MGM for its digital exposure.