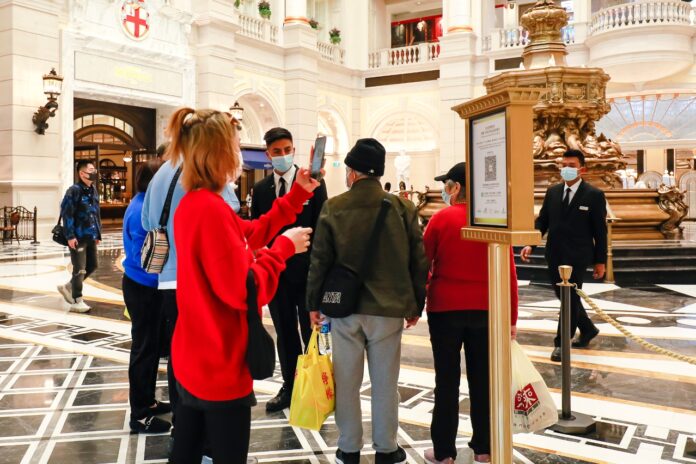 Macau's hotels, bars, restaurants, massage parlours, health clubs and other entertainment venues will need to post a QR code for visitors to scan before entry from Saturday, 15th January.
Visitors to the premises can scan the code through a new mobile app that is designed to help the city with track and tracing efforts in case of an outbreak of Covid. At present, scanning the code isn't compulsory, although eventually the tracking app will be mandatory.
The Macau Government Tourism Office said it will inspect licensed establishments under its supervision to ensure that the codes are displayed correctly.