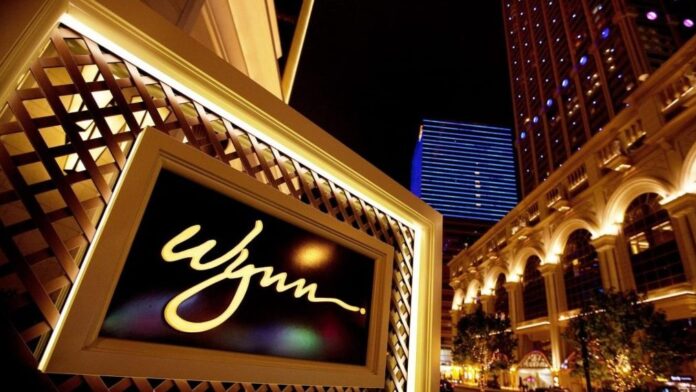 Macau underperformance catalyzed conservative target price revision of Wynn shares, most of the leading brokerages have conservatively revised the target price of shares of Wynn Resorts and Wynn Macau
Having missed the estimates of revenue forecast by $72 million for second quarter of 2022 and Macau pack performance pushed in red-zone, brokerages reflect mixed views over the share prices of Wynn Resorts and Wynn Macau and conservatively advocate target price revision of shares for both entities.
Brokerages in most of the cases have revised their previous target price, with negative markers from Macau operations and few positive markers expected from Las Vegas, Boston property and Interactive business vertical.
Wynn Resort shares closed at $66.03 per share on US bourses, on Tuesday.
Interpreting the second quarter numbers of 2022 in its fresh report, Bernstein tagged Wynn Resorts as "Outperform" revising target prices at $111 per share.
Whereas CBRE Equity Research maintains "Buy" rating for Wynn Resort shares with target price revision from $110 per share to $100 per share.
Deutsche Bank reaffirms "Buy" rating with target price to $85 per share for Wynn Resorts.
On Tuesday, Wynn Macau Ltd shares closed at HK$4.91 per share on Hong Kong bourse.
Bernstein rated "Outperform" for Wynn Macau Ltd shares giving target price of HK$8.90 per share.
Jefferies report maintains "Hold" call for Wynn Macau with revised target price at HK$4.50 per share from previous target of HK$4.80 per share.
While the J.P.Morgan report rates Wynn Macau as "Overweight" but is positive on the share price of the with target of HK$7 per share.
Macau and New Concession Tenders
Bernstein report on Wynn Resorts said, "WYNN Q2'22 results overall were largely in-line, seeing all-time high Las Vegas performance, but Macau was worse than already low expectations. WYNN revenue of $909mm (-8% y/y; -5% q/q) was 7% miss due to Macau."
The Bernstein report further read, "Wynn Macau Q2'22 results were worse than already low expectations. Results were sequentially worsened q/q due to the COVID outbreaks in China and Macau that led to low visitations. The constrained visitation due to Macau and China COVID outbreaks will continue to impact Q3 – July was awful and August will also be quite poor, September remains uncertain, with no near-term visibility."
For the first six days in the month of August 2022, Macau registered average daily gross gambling revenue (GGR) revenue in tune of MOP36 million ($4.5 million) displaying a growth of 26 percent on week-on-week basis, from MOP28 million ($3.5 million) during July 25-31.
Amidst all negatives, what is positive for Wynn Macau are two important areas.
One is the new concession tendering, "the process is advancing based on the established timeline, and Wynn working on the RFP (before Sept 14). Management expects Wynn Macau to be awarded new concession by the year-end, and reiterated confidence in Macau for the long-term prospects and the pent-up demand from the Greater China region," the Bernstein report read.
Strong Financials
Whereas Wynn Macau, as well as Wynn US operations, are quite heavy on liquidity and cash.
Wynn in US and Macau has ample liquidity where cash and Revolver availability at June 30, 2022 totalled about $3 billion.
With cash of $2 billion of which $1.1 billion is in Macau and $0.9 billion in US, whereas the corporate cash and borrowing capacity about $1 billion, Wynn entities can help cherish the investor confidence, going forward.
Taking into account the sale leaseback transaction from Encore Boston Harbor, expected cash consideration of $1.7 billion in Q4'22, the total pro-forma consolidated cash and liquidity would be $4.7 billion.
Whereas for Macau specifically, bank debt maturity is in Sept 2025 so there is no near-term need for refinancing, which is one big positive.
Interactive Optimism
Wynn Interactive has a key catalyst ahead.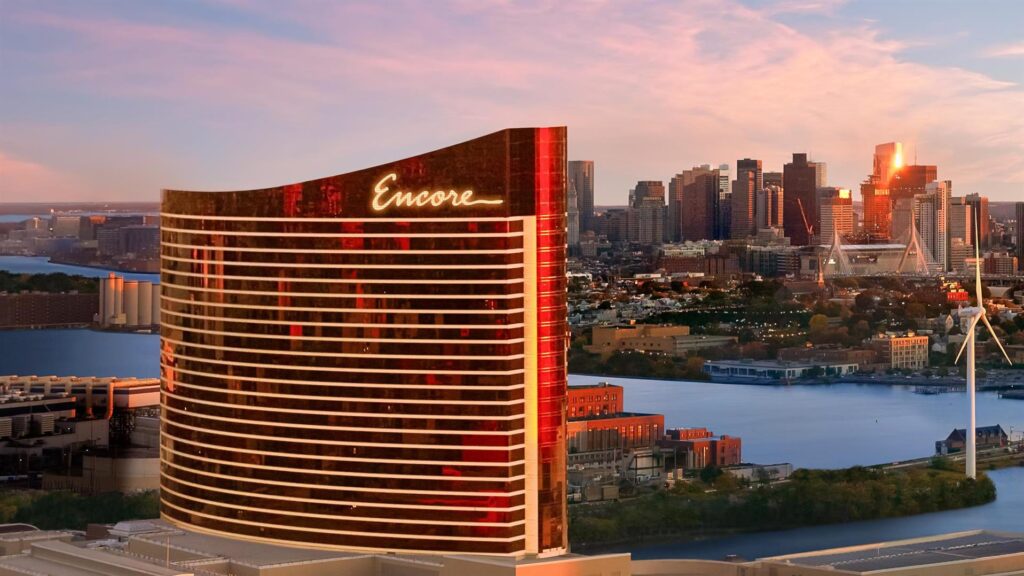 Wynn has long anticipated sports betting in Massachusetts and is already equipped with a state-of-the-art sports book in their Wynn Macau property.
Given its significant brand awareness in the Boston metro area, Wynn should enjoy home field advantages that it doesn't have in other states.
CBRE Equity Research report read, "While we think the illustrative example of 20%-30% market share from the SPAC investor presentation might be aggressive, even a 10% capture of a market that could reach $600mm would be meaningful."
Yet cautiously CBRE Equity Research maintains Buy rating, revising price target to $100 from $110.
Meanwhile, though CBRE is positive over the progress on the re-tender in Macau, "but the reopening remains a wild card," the brokerage report read.
While the broader recovery in Macau is awaited, the record performance in Las Vegas and catalysts for Wynn Interactive give reasons to stay constructive on the shares, the CBRE report further emphasized.
Based on multiples calculated from US and Macau operations CBRE report indicates domestic casino business valued at $76 per share and Interactive business valued at $6 per share to advocate the "Buy" rating as assigned by the brokerage.
Third Quarter Forecast
Deutsche Bank report indicates 3Q22 forecast is modestly lower, given greater than previously estimated losses in Macau, which are largely offset by higher forecasts at both Wynn Las Vegas and Encore Boston Harbor.
Deutsche Bank sees 2023 and 2024 forecasts are also lower, primarily on account of Macau.
Reasoning the lower forecasts as pivotal to drive a reduction to the target price of the share, which is now $85, down from $92, Deutsche Bank report said, "At current valuation levels, we see the risk reward as favourable, despite the near-term ambiguity. We reaffirm our Buy rating."
Deutsche Bank estimates domestic portfolio of Wynn in US worth $56 per share, whereas Wynn Macau is worth $29 per share, which, when combined, sums to $85 price target.
Deutsche Bank report equally also warns on the downside risks while investing in Wynn shares which includes, an inability to forecast, within reason, the potential lasting impact of COVID-19 on the demand recovery, followed by a greater-than-expected impact from competition over the next 18 months, as well unfavourable Government policies in the aftermath of COVID-19, and general macroeconomic / geopolitical risks that go beyond what is currently contemplated in our estimates.
Macau Miseries
Jefferies report emphasizing on the Wynn Macau Ltd, indicates slow recovery as one of the pivotal reasons for their rating, the brokerage is also further avoiding the Macau component in near term.
August has started slowly, but as expected, the gaming revenue is only at MOP36 mn/day, which is again driven by local players, given lack of tourists.
Jefferies expects this trend is likely to continue under the zero-tolerance policy, especially as the recent positive case in Zhuhai on 7 August was traced to Macau.
This led to locked-down key areas and Nucleic acid test within the areas from 7-9 August.
Further, between 9 August and 8 September, there will be a 1 round trip per day limit to enter and exit all Zhuhai-Macau ports.
Hence, the brokerage expects visitation to remain low in the near term on fear of quarantine.
Jefferies advocates its call to maintain hold further stating in the report that, the brokerage expects recovery to be delayed till 2023 with visitations only rebounding towards the end of the year leading to gaming revenue at only 14% of pre-COVID level (previously assumed 31%).
The brokerage also forecasts 2023 GGR (Gross Gambling Revenue) increasing 229% y-y to US$17 billion, but this is still only 46% of the pre-COVID level, for 2024, the brokerage estimates GGR at 60% of pre-COVID level at MOP579M/day.
Jefferies report further read, "As we believe the market is looking beyond the difficult 2022 and focusing on the recovery from next year onwards. We lower PT marginally to HK$4.50 and maintain Hold until there are clearer signs of Mainland China tourists arriving."
Macau – Not Everyone's Cup of Tea
There was very little to read from Wynn's 2Q results given the mobility curbs & recent COVID resurgence.
Management also didn't provide much colour on the call and J.P.Morgan report termed 2Q earnings as "non-event" and also envisages 3Q also largely to remain a non-event.
The brokerage report further read that, "Wynn Macau may not be everyone's cup of tea, given high leverage where net debt being 130%+ of its market capitalization and relatively high exposure to VIPs though this is a moot now, as VIP segment is largely gone, which in turn makes the stock higher beta & more cyclical versus peers."
Yet the J.P.Morgan report emphasizes on the fact that, Wynn Macau top-quality assets are severely under-appreciated by the market, as its 'hardware' alone with its replacement cost should be worth $10 billion plus as per the brokerage estimates.
Wynn has been the worst-performing Macau stock since the pandemic, with its market cap down 75 percent since 2020 versus peers 55%, the brokerage report claims.
Incremental updates on gaming licenses from June onward will gradually remove the overhang from the perceived risks on US operators, in turn driving the stock higher; the brokerage rate Wynn as "Overweight".
The brokerage report equally warned on the Risks to Rating and Price Target Downside risks which primely includes the brokerage's overweight thesis may prove a bit too early, given a lack of near- term catalysts.
Secondly, a potential COVID-19 resurgence in China and Hong Kong, which could further push out the timing and pace of recovery, the brokerage report predicted.
With uncertainties around license renewal, the brokerage views the level of risk being much lower than what's perceived in the market amidst a potential consumption slowdown in China, given poor macro backdrop.
2Q22 Earnings Snapshot
Wynn Resorts Ltd reported a consolidated net loss of $13 million in the second quarter of 2022 which ended on June 30 missing the estimate by $72 mln.

On a year-on-year basis the company's loss just narrowed down 1 percent by merely $1,318 as compared to net loss of $13.1 million as reported in the same period last year.

Consolidated revenue stream of the company chiefly declined due to the dent in casino revenues on a year-on-year basis, with the Macau component making a severe impact on the top-line as well on the bottom-line.

Consolidated net revenue of the company missed the analyst estimates by $72 million declined 8 percent on a year-on-year basis at $909 million from $990 million. 

Analyst estimates pegged Wynn Resorts 2Q22 consolidated net revenue at $980 million.