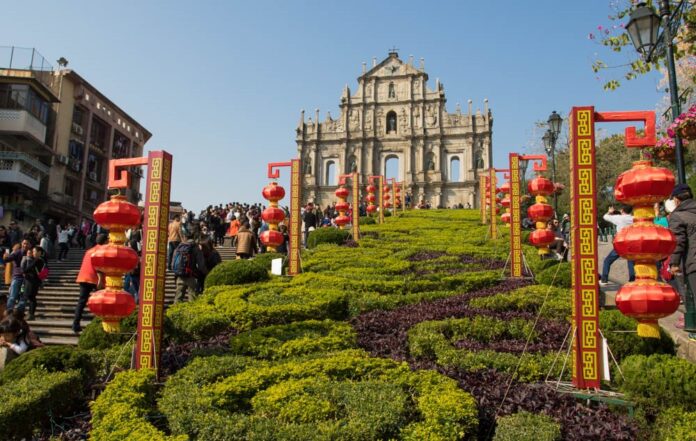 Visitation to Macau has increased to over 109,000 visitors during the three days since border restrictions were eliminated, sparked by visitation from mainland China.
On January 8th, authorities eliminated requirements for visitors from mainland China, Hong Kong and Taiwan to provide COVID testing proof, paving the way for Macau's recovery based on visitation from its primary neighboring market.
The average daily visitation during the three-day period topped 36,000, while ferry services – which also resumed on Sunday, brought in 6,074 tourists at the Taipa terminal.
The government has rolled out multiple packages to draw in tourists from mainland China and Hong Kong.
In particular, it is investing MOP30 million ($3.73 million) in a promotional campaign for Hong Kong visitors, sponsoring a return ticket for those who purchase a trip to Macau on either the ferry or the shuttle bus (that runs across the Hong Kong-Zhuhai-Macau bridge), conditional on visitors staying at least one night in Macau.
The campaign is set to run until the end of March and has been launched ahead of the Chinese New Year holiday.
Analysts are predicting that the Chinese New Year visitation will set the tone for the rest of the year, and the fact that numerous nations are now imposing entry restrictions on arrivals from China could bode well for the SAR's CNY gross gaming revenues.
Despite the ramp-up in tourists, the president of the Macau Hotel Association told TDM Canal Macau that there is still a lack of manpower ahead of the Chinese New Year holiday.
From one moment to the next, we cannot have our full workforce available," Luis Herédia told the broadcaster, noting that "it's possible to be within an acceptable standard, according to the level of the hotel and restaurant, but there will now have to be an adaptation period […] we are certainly lacking manpower currently".
Regarding the upcoming hotel bookings for the CNY period, the association head states that "we are optimistic for Chinese New Year, we are not sure if we can achieve 100 percent (hotel occupancy), but we will certainly have around 90 percent, depending on each hotel, its size and how many rooms it offers."