Proposals to increase operational supervision over the six operators, as well as suggestions for restrictions on capital distribution were two of the proposals that sent investors running for the exits once the gaming law amendments were published.
The proposals triggered a record sell off in the stocks, wiping about $18 billion in value in a single day.
However, just how negative were the amendments seen by people on the ground in Macau? Part of the issue was the lack of clarity offered up by the government as to what they actually intend and this left a lot of scope for the assumption of worst-case scenarios.
Responses to our poll reflected this uncertainty, with about a third saying they had a neutral view, although the majority of respondents did not like what they had heard so far.
About 32.1 percent said they were negative, with 8.9 percent seeing the amendments as very negative. Only 19.6 percent saw them as positive and 5.3 percent as highly positive.
Commentators have said the government is seeking to ensure that profits made in Macau go back to the local community and that adequate investments are made into diversification efforts, rather than seeing funds go into the pockets of investors overseas.
While the devil will be in the actual details, the initial reaction has made it extremely difficult for investors to take a view of the Macau market and of the valuation of the stocks.
"Following the announcement J.P. Morgan analysts called the market "uninvestable" for the time being."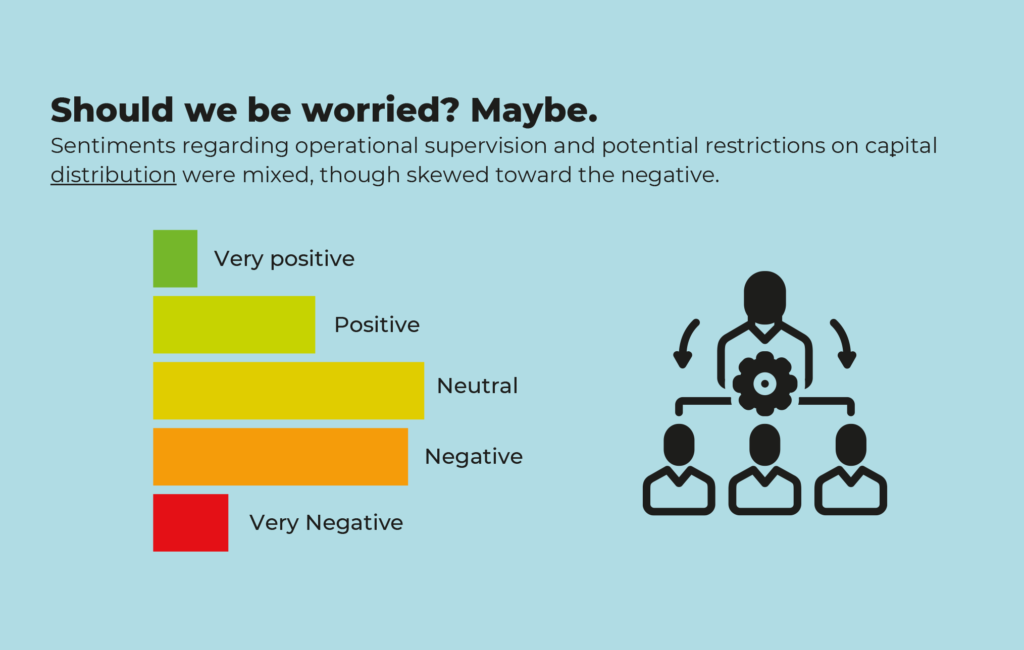 The firm has since struck a more upbeat note following the public consultation process.
"While there was no clear evidence, we do think the government's 'tone' was somewhat reasonable, in turn alleviating concerns on the worst-case scenarios to some extent," the analysts wrote.
"The very fact that officials are trying to reassure the public on these key concerns could indicate the government is approaching this process in a fair and reasonable way, we think (or hope), although the visibility on the final outcome still remains low.
"On the issue of operational supervision, some observers note that too much may have been read into this amendment.
Changbin Wang, Director of the Centre for Tourism and Gaming at the Macau Polytechnic Institute writes in these pages that some of the operators already have such government representation. He also points out that these representatives have a supervisory and not a decision-making capacity.
Others are more concerned, seeing the potential for more direct supervision as being an attempt to control marketing activities in China.
Should Beijing be successful in stopping all forms of active promotion into China, Ben Lee, managing partner of IGamiX Management & Consulting, says he expects as much as 80 percent of premium mass to disappear.
"Basically they'll have to rely on them coming into Macau under their own steam, no encouragement, no solicitation, they come when they want to. You can probably rule out 80 percent of their business."