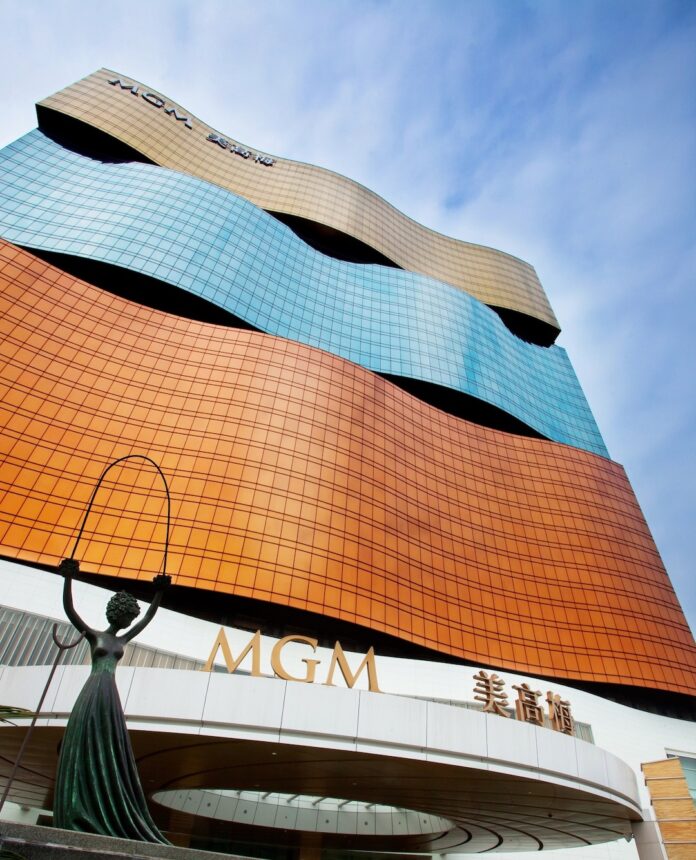 MGM China surprised analysts with the outperformance of its mass market gaming over the Chinese New Year, which returned to 85 percent of pre-pandemic levels in terms of table drop.
The figure was given by Hubert Wang, president and chief operating officer of MGM China on a conference call with analysts to discuss the group's 4Q21 results.
"To our surprise, its mass volumes during the CNY holidays recovered to 85 percent of 2019 CNY, according to management," analysts at J.P. Morgan wrote in a note. "While we wouldn't extrapolate one week's trend, we do think this was a very encouraging performance."
The firm notes that it believes MGM's performance was likely well ahead of its peers, which it estimates at about 60 percent of 2019 levels.
It also achieved the revenue levels with no contribution from Hong Kong visitors, or group travelers and with border restrictions still in place. Visitors are required to have a negative Covid test within 48 hours prior to arrival.
Wang said he expected Covid restrictions to continue to impact Macau through the rest of this year due to China's zero-Covid policies, but that he was confident that 2022 would be stronger than 2021, lead by mass and premium mass.
The company will be reallocating more tables from VIP to mass in coming quarters to cater for the demand, he said.
He told analysts that "junkets in the traditional sense have basically ceased operation in Macau, so the players or agents working for the previous junket operators are trying to find a place to settle down."
He said the situation is still "quite dynamic" as operators seek to convert junket players to in-house or premium mass.
"So what we are working on is, first of all, focusing on mass. I think that's where the future resides. And second is to capture as much conversion from junket to in-house to mass as possible," he said.
On Wednesday, MGM China said its market share had reached a record 14 percent in 4Q21.
The company, which operates MGM Cotai and MGM Macau, said in a quarterly report that it recorded consolidated net revenues of $315 million in 4Q21, rising 3.3 percent from the prior-year period, though it was still down 57 percent compared to 4Q19 due to continued travel and entry restrictions in Macau.
Adjusted property EBITDAR declined sequentially to $5 million, and was down 88 percent from 4Q20, due primarily to a $23 million bonus reversal in the prior year and a $13 million increase in bad debt expense. This figure was down 97 percent from 4Q19.
The company also noted that VIP table games turnover fell 4 percent sequentially to $1.7 billion, which was 21 percent of 4Q19 levels.
However, the main floor table games drop grew 12 percent sequentially to $1.2 billion and was 55 percent of 2019 levels.