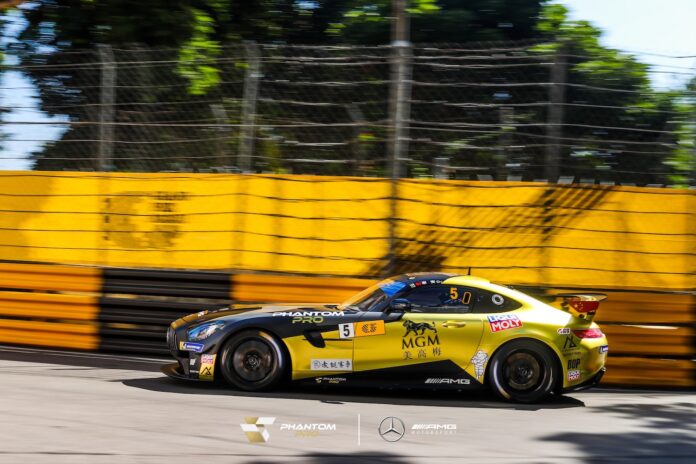 MGM China said its involvement in the Macau Grand Prix has taken a step forward by becoming the title sponsor of the MGM Greater Bay Area GT Cup.
The race is set to promote the development of the sports industry within GBA by creating a platform for racers from GBA to compete and exchange with each other, hence elevating the competitiveness of motorsports in the area.
MGM is once again sponsoring China's motorsports champion team Phantom Pro Racing to race on the Guia Circuit. As a Lamborghini officially supported team, an official partner of AMG China and an official partnering team of Audi, Phantom Pro Racing has won over 50 championships since its establishment in 2018, including the Annual Team Champion and Individual Champion in 2019 China GT, followed by an opportunity to represent China in the FIA Motorsport Games, where they obtained their World No. 5 position. Last year, the MGM-sponsored Team scored its first Macau Grand Prix championship at the Macau GT Cup Qualifying GT4 category with the fastest lap record.
With MGM's full support, Phantom Pro Racing's Chris Chia and Liangbo Yao will take part in the MGM Greater Bay Area GT Cup and other races. These two stellar racers are going achieve excellence on the Guia Circuit with Lamborghini Huracán GT3 EVO and Mercedes-AMG GT4.
Chris Chia from Hong Kong, China, one of the champion racers of Phantom Pro Racing, said, "Last year with the great support of MGM, we took home our first championship at our debut on the Guia Circuit out of our expectation, which has set ourselves a very high benchmark. We are honored to return to this legendary circuit with MGM's sponsorship and race at their title-sponsored MGM Greater Bay Area GT Cup. We will strive to defend the crown and top this momentous race with extra significance."
Calling for everyone's support to cheer for MGM Greater Bay Area GT Cup and Phantom Pro Racing, a 360-degree live-broadcast of the races will take place from November 19 to 21 at the Spectacle of MGM COTAI, enabling guests to immerse themselves in the fascinating races