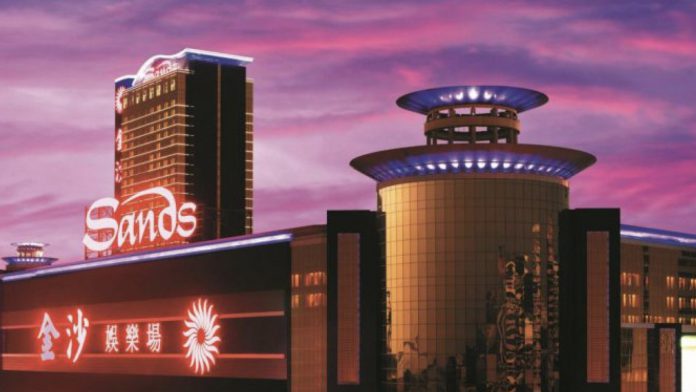 Sands China said it plans a senior note issue, which will be used to redeem $1.8 billion in notes that are due in 2023.
The company said it will also use cash on hand to repay the 4.6 percent notes, together with any accrued interest.
It said the size and timing of the issue is yet to be determined.
Barclays Capital Inc., BofA Securities, Inc. and Goldman Sachs & Co. LLC have been appointed as joint bookrunners.
The company flagged the debt issue in a release to the Hong Kong Stock Exchange on Wednesday in which it provided some operating figures for July and August.
Sands said net revenue for July was $265 million and $148 million for August, an increase of 516.3 percent and 179.2 percent respectively from the same months in 2020.
It reported an operating loss of US$25 million and $83 million and a net loss of $63 million and $125 million in July and August 2021, respectively, as compared to operating loss of $141 million and $148 million and net loss of $165 million and $175 million.
According to a note from Deutsche Bank, the net revenue through August comes to $41.3 million, or $6.8 million a day, compared with the consensus forecast of $11.6 million a day.