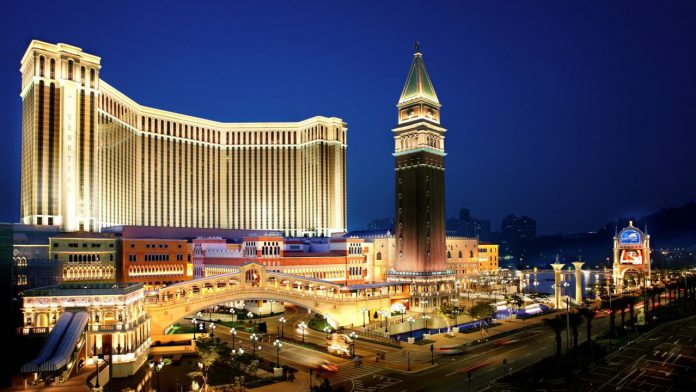 Sands China has provided a financial update for July and August, which shows the operator is on track to produce significantly lower-than-expected results for 3Q21 due to the latest Covid outbreak.
The operator said the figures were being distributed to fixed income investors and it was disclosing them to all investors to ensure equal and timely access to information for all.
Sands said net revenue for July was $265 million and $148 million for August, an increase of 516.3 percent and 179.2 percent respectively from the same months in 2020.
It reported an operating loss of US$25 million and $83 million and a net loss of $63 million and $125 million in July and August 2021, respectively, as compared to operating loss of $141 million and $148 million and net loss of $165 million and $175 million.
According to a note from Deutsche Bank, the net revenue through August comes to $41.3 million, or $6.8 million a day, compared with the consensus forecast of $11.6 million a day.
The $30 million in property EBITDA reported through August compares to the consensus of $229 million for 3Q21 as a whole.
Deutsche Bank said its own estimates were for $10.4 million in revenue a day and $158 million in EBITDA for the quarter.
Macau's steadily improving trend in gross gambling revenue saw a setback in August, after the first local cases of Covid were discovered in more than 500 days of being clear from the virus. The government imposed a localized lockdown and mass tested its entire population, but found no further cases.
It also significantly increased restrictions on arrivals from Mainland China, banning visitors from cities and provinces with a high instance of Covid and imposing tighter testing requirements on those from other areas.
Visitors from Guangdong being required to submit a negative nucleic acid test certification issued within 48 hours, which tightened to 12 hours for a period, and then eased to the more relaxed 7 day requirement near the end of August 2021.
The measures triggered a slump in visitation over the key summer months, which had been expected to pull in more visitors to Macau.
Sands said as of August 31, 2021, the group had total liquidity of US$2.56 billion, consisting of US$556 million of total cash and cash equivalents excluding restricted cash and cash equivalents and US$2.0 billion of available borrowing capacity. As such, it believes it's capable of carrying out its existing expansion plans and has funds for operations.