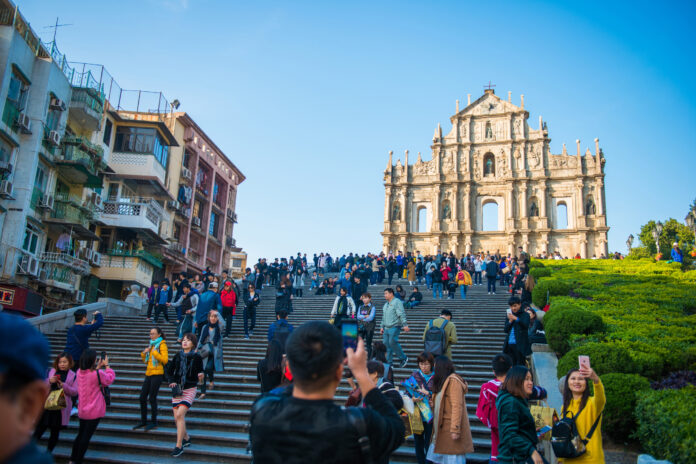 Package tours have yet to fully return to Macau, despite the announcement that both individual e-visas and tour group visas would be available for travelers from mainland China to the SAR on November 1st.
According to reports, the Macau Government Tourism Office (MGTO), has confirmed that only individual travelers had been arriving in the city from the mainland, only grouping together upon arrival in the SAR, using local travel agencies.
The MGTO's top official told reporters that it had not received news from mainland Chinese authorities yet indicating when group tours would resume to Macau.
The re-introduction of e-visas and group visas has been lauded as a potential massive boost to visitation in the SAR, following their suspension due to the pandemic. The visa approval process had previously involved a lengthy in-person submission, with many potential visitors deterred by the paperwork, and group visas suspended entirely.
The reintroduction of the scheme came as Macau underwent another, small, COVID outbreak – involving 10 infected individuals, which led to two rounds of mass testing of the city's population and a three-day closure of MGM Cotai (due to one of the infected individuals being a croupier on the property).
The move could bolster the Macau government's expected 2023 gross gaming revenue, which it anticipates to top $16.13 billion, despite the ongoing restrictions on border crossing and mandatory quarantine for all arrivals from outside of mainland China.