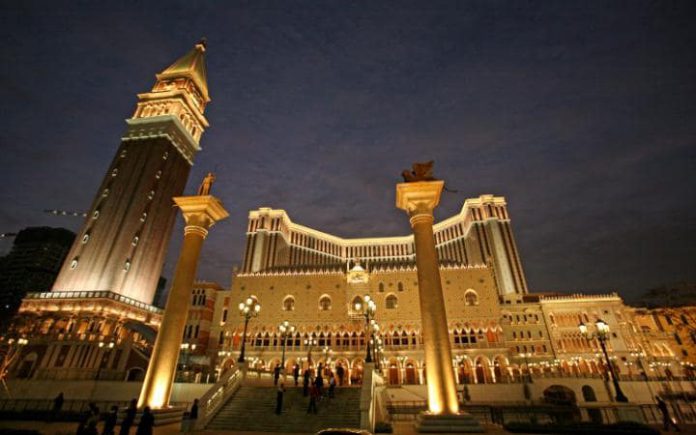 Sands China's experience in running casinos was likely the deciding factor in tipping a bid for a Macau license in Galaxy Entertainment's favor, a witness told a court.
David Green, principal of NewPage Consulting and a former advisor to the Macau government, was testifying in a long-running court case brought by Asian American Entertainment Corp. (AAEC) against Sands China.
AAEC, headed by a Taiwanese businessman, was Sands' original partner in a bid for a license before a last-minute switch to Galaxy Entertainment, which came out on top.
AAEC is suing Sands China for 70 percent of its profits from 2004 to 2022. 
At the time, Green was part of a team at Arthur Andersen, brought in by the government to assess the bidders' gaming experience.
The main criteria were premiums to be paid, tax contributions and plans for the development of Macau, with Green's team focused on gaming, according to local media reports.
Galaxy ended up with a final score of 59.46, while AAEC received only 10. That score would have been reverted had Sands remained with its original partner, the report said.
The news that there had been a change came in the form of a last-minute visit after midnight by two Gaming Commission members, who asked the team to switch Sands as the management company of AAEC to Galaxy.
Sands later dissolved its partnership with Galaxy and obtained a sub-concession license along with Melco Resorts & Entertainment and MGM China. Wynn Resorts and SJM Holdings were the other two original concessionaires.
Marshall Hao Shi-sheng, head of AAEC first attempted to sue Las Vegas Sands in Nevada in 2007, claiming the U.S. operator was in breach of contract.
AAEC claims the cancelling of the joint venture agreement was unjust, while LVS maintains that the agreement had expired by the time it decided to merge with Galaxy.
However, the suit was later dismissed due to a statute of limitations and procedural reasons. It was later lodged in Macau in 2012.
The latest hearing began in mid-June.