Macau's mass market had outperformed in the first eight months of the year, with Deutsche Bank observing healthy market trends. However, analysts point out that lower-spend gaming customers continue to keep a low ratio compared to 2019 levels.
In a Friday investment memo, Deutsche Bank notes that spending per visitor observed this year is well above 2019 levels, though declining, and likely to continue to decline as group and package tour visitor volumes grow.
While 2Q23 visitation was down 33 percent versus 2Q19, it is expected that 3Q23 visitor volumes will improve and come in 15-20 percent below 3Q19 levels, despite the impact of the typhoon and package tour visitors (lower spend gaming customers, whose volume is still well off 2019 levels).
In a July investment note, Citigroup also reached a similar conclusion, noting that visitors to Macau are still demonstrating some higher-than-pre-COVID spending power, a similar trend that can be found in some global luxury consumption discretionary play.
Deutsche Bank expects mass gaming spending per visitor to continue to wane, 'especially as the group and package tour segment, which remains over 80 percent below 2019 levels, continues to grow, as programming schedules fill.'
Currently, Macau receives nearly 100 tour groups per day, representing a recovery of about 30 to 40 percent of 2019 levels. And according to an industry insider, package tours volumes will never return to pre-COVID levels because mainland tourists have changed their travel patterns. Mainland visitors now prefer to travel individually instead of joining tour groups.
The president of the Macau Tourism Industry Association predicts that the package tours are expected to recover to 80 percent of pre-COVID levels, with nearly 300 tour groups per day.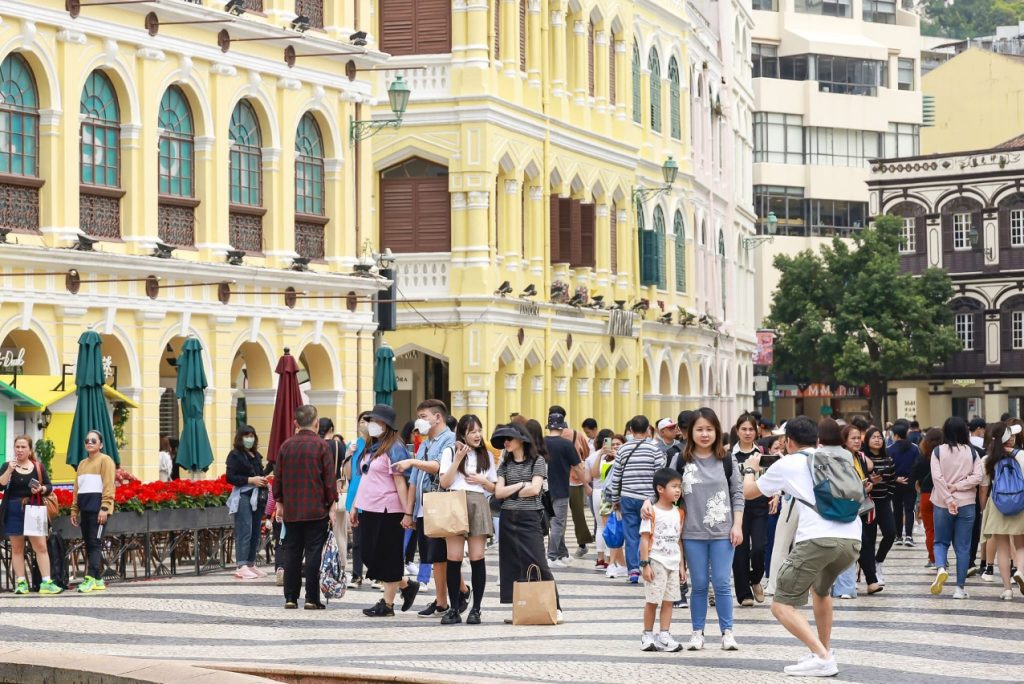 In addition, Deutsche Bank notes that 'mass drop shares imply likely upward momentum in mass table revenue shares for Wynn and SJM, and, to a lesser extent, Las Vegas Sands', pointing also to 'promotional / incentive trends which have trended higher, but are normalizing, as a percentage of gross mass revenue, as mass revenue builds, implying a more competitive mass market promotional environment, a risk in our view, has not evolved to date.'
Regarding mass GGR, analysts at Deutsche Bank indicate that mass revenue in 2Q23 was roughly 14 percent below 2Q19 levels, with mass table revenue down about 12 percent from 2Q19 levels. The group says that 3Q23-to-date mass trends are 'down mid-single digits', relative to 3Q19 and that 'there have been some subtle changes in the mass market recovery to date'.
While mass gaming spend, including both slots and tables, per visitor, remains well above 2019 levels through the 1H23, it has been decelerating. This trend is similar to the US recovery experience, in which the most ardent gaming patrons were the first to return, followed by the broader mass of customers.