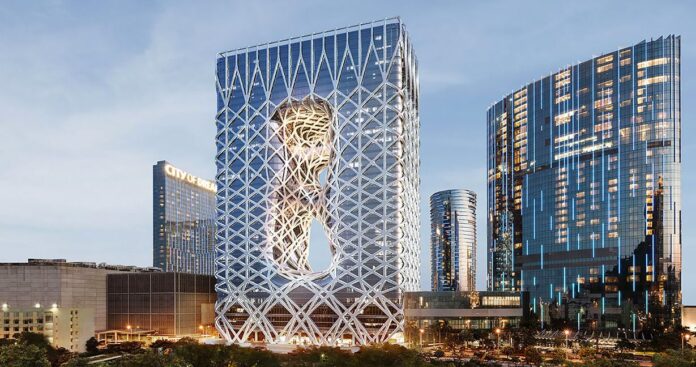 Melco Resorts & Entertainment and its Studio City unit have been placed on watch for a credit downgrade at S&P Global Ratings as the Covid outbreak continues to cloud recovery prospects.
The ratings agency said the slow recovery in Melco's mass gross gambling revenue will result in greater cash burn and higher leverage by the end of 2022.
Going forward S&P will be assessing how fast the company can get below its leverage threshold of 4.5x. Unless there is a strong recovery in 2023, the leverage levels are unlikely to get below the downgrade levels before 2024. However, the firm said any credit downgrade for Melco is likely to be limited to just one notch.
S&P now assumes that Macau's gross gambling revenue will only reach 20 to 30 percent of 2019 levels this year, at the worst case only half of its predictions at the beginning of the year for revenue to be 30 to 40 percent of pre-Covid levels. For 2023, S&P now sees mass GGR of 50-70 percent of 2019 levels, from above 80 percent previously.
It said the wide divergence in its forecasts comes from the unpredictability of the pandemic, coupled with how long China will insist on its zero-Covid policies.
So far Beijing has given no indication that it plans to move to living with the virus, as is the case in much of the rest of the world. However, China did recently shorten quarantine for inbound arrivals, "which may be a step toward further loosening of Covid controls in coming quarters," S&P said. 
S&P says Melco relied on Macau for about 85 percent of its property-level EBITDA in 2019.
In the coming months, S&P said it will be analyzing how fast Melco can reduce its leverage level and will update its operating assumptions, based on predicted recovery in both Macau and the Philippines. It will also be looking at the opening timeline and costs for Studio City Phase 2.
"We will consider any additional information that might allow us to better assess the recovery path of mass GGR in 2023 and possibly tighten our forecast range, including whether China will further ease its quarantine policy or loosen travel restrictions, and how China will manage the travel bubble between mainland China and Macau during future outbreaks."
Melco operates City of Dreams Manila in the Philippines, which is tipped to be one of the best-performing markets in Asia this yea