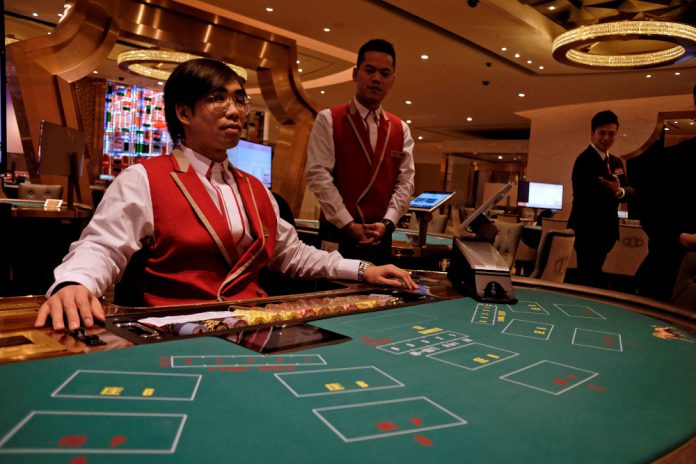 The number of full-time employees in Macau's gaming sector fell by 2,665 year-on-year in 4Q22, to just 52,174, according to official data. 
The number of dealers in the population totaled 23,721 persons, down by 685 yearly. Under Macau laws only locals are allowed to be croupiers.
Earning
Salaries of full-time employees in the sector stopped their downward trend. When compared to June of last year, 4Q22 results showed that monthly salaries of full-time employees were up 1.8 percent, at MOP23,680 ($2,940), but still registered a decline of 0.1 percent on a yearly basis.
According to the survey results of the manpower needs and wages of the gaming sector in 4Q22, the average earnings of croupiers dropped by 1.1 percent on a yearly basis, to MOP19,800 ($2,460) per month.
Employment
At the end of the fourth quarter, there were just 13 job vacancies in the Gaming Sector, a decrease of 45 year-on-year.
In terms of recruitment prerequisites, 92.3 percent required previous work experience, and 30.8 percent required high education or above. Meanwhile, the requirement for knowledge of Mandarin and English both stood at 76.9 percent.
As regards vocational training, the Gaming Sector had 283,677 participants attending training courses provided by companies (including courses organized by the company or in conjunction with other institutions, and those fully sponsored by the company), representing a year-on-year decrease of 8.4 percent. The majority of the participants attended Services courses (48.6 percent), followed by Business & Administration courses (26.6 percent).