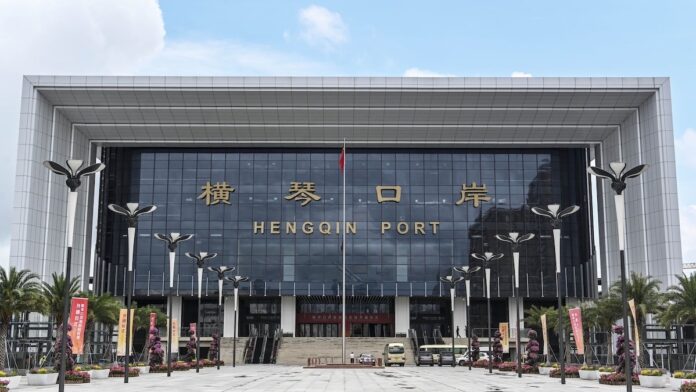 Beijing has announced plans aimed at encouraging greater integration between Macau and Guangdong to aid the territory's "appropriate economic diversification."
According to the state-run Xinhua News Agency, Hengqin Island, which borders Macau, will be the location for the "in-depth cooperation zone."
The government will offer tax incentives and ease border restrictions to encourage Macau residents to move to Hengqin to live and work. No details were given on the tax breaks.
"The plan sets the goal for the zone to fully demonstrate the strong vitality and strength of "one country two systems" by 2035 when the goal of Macau's appropriate economic diversification will basically be realized," it said.
The types of industry deemed appropriate include sci-tech research, high-end manufacturing, Traditional Chinese medicines, modern finance and culture and tourism.
The development of Hengqin has long been viewed as essential for Macau's development as a mass market tourism destination, providing the land that the territory lacks for large-scale theme parks and lower-end hotels. Gaming will not be permitted.
Development so far has been slow, although there are signs that Macau's operators are beginning to look more seriously at the potential of the island.
Galaxy Entertainment has a land plot there and has said it is considering developing non-gaming amenities. It has said it plans a "Maldives-style" luxury hotel.
"Macao residents are encouraged to find jobs there or create their own businesses," Xinhua reported. "Cooperation between the zone and Macao society will be strengthened in areas concerning people's livelihood. Infrastructure connectivity will also be boosted."
An organization will be jointly established to develop and manage the cooperation zone.