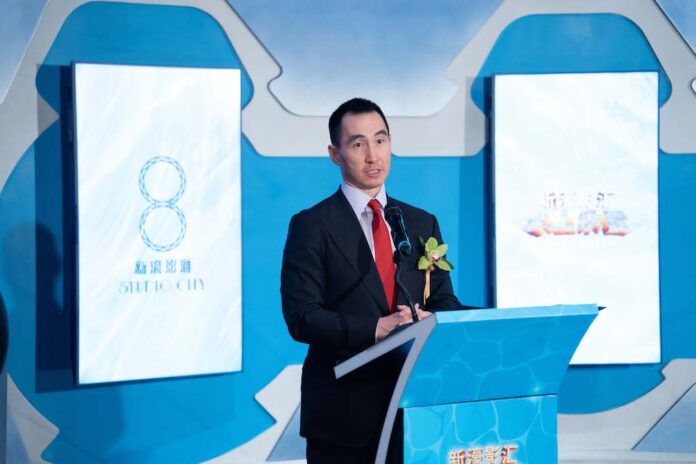 Melco's $1.2 billion investment in Studio City Phase 2 is just the beginning of its "new entertainment attractions", says the company's Chairman and CEO, noting that "the entire Studio City Phase 2 – $1.2 billion – is not included in the 10-year license".
Lawrence Ho was referring to the MOP11.82 billion ($1.46 billion) investment pledged under the new gaming concession which came into effect January 1st, of which non-gaming makes up MOP10 billion ($1.24 billion).
"Different companies have different focuses, and ours clearly is entertainment," the Chairman said on the sidelines of the opening of its new indoor waterpark and hotel tower on Thursday.
"I think going forward, over the next 10 years, we're gonna produce more and more new entertainment attractions. Next year, we hope to reopen the House of Dancing Water and we will have new attractions as we go along," stated Ho.
When announcing its proposed investment plan in December of last year, the group noted that it 'can include gaming and non-gaming related projects in the expansion of foreign market patrons, conventions and exhibitions, entertainment shows' and more.
Speaking about Phase 2's opening – the first stage of which took place today, with a planned further opening of another hotel tower, cinema and MICE space in 3Q23 – Ho noted that "the goal of this is to attract foreign traffic and the international visitors, in addition to having an additional amenity for the locals, and of course the mainland Chinese visitor".
The indoor water park is undergoing a soft-opening period until April 27th, and on April 28th both the indoor and outdoor parks will be fully open to the public.
Also opened today, the Epic Tower features some 338 suites, a pool, fitness center and spa, with the hotel described as Studio City's 'most luxurious yet'.