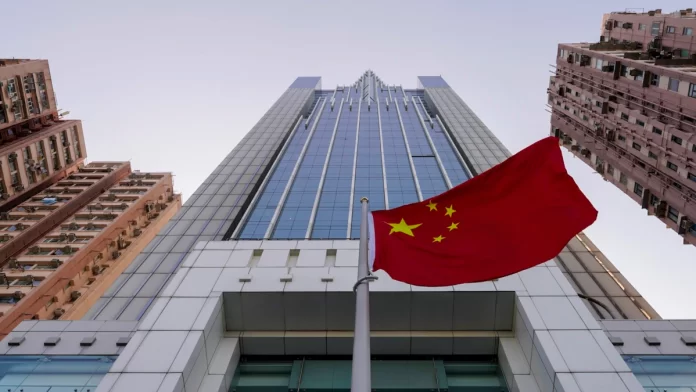 China's top representative to Macau and three others will advise the Macau government on national security matters, according to state news outlet Xinhua.
Fu Ziying the director of the Liaison Office of the Central People's Government in Macau will be the security advisor and three technical advisors will be drawn from other staff at the Liaison Office.
Their duties will be to "supervise, guide, coordinate and support Macau in the maintenance of national security," it said.
The move reportedly follows a report compiled by Macau Chief Executive Ho Iat Seng at the end of last month, however, it also follows the high-profile arrest of Suncity Group head Alvin Chau and 10 others, who were accused of running illegal gambling rings and money laundering.
China is stepping up its battle against illegal cross border capital outflows and Macau's gaming industry looks set to come under greater scrutiny.
In September, the local government published proposed amendments to the city's gaming law, which will include greater oversight of the operators' business.
The industry is still waiting for further clarity on what the requirements will be. Other proposals included restrictions on the payment of dividends and suggested an increase in the current 10 percent shareholding that needs to be held by a Macau local.
China began its latest crackdown in 2019, with a three-year campaign known as "Operation Break Chain."
According to a report from the Asian Racing Federation this crackdown is likely to intensify throughout the rest of this year and into 2022.
About $154 billion a year is estimated to flow out of China into gambling sites. It represents about a fifth of all capital outflows from the country and puts a strain on the financial system.
Beijing has called cross border online gambling a threat to national security.
However, up until recently Macau was thought to be exempt from China's anti-gambling campaigns and not on China's blacklist of jurisdictions luring its locals for gambling.
Newpage Consulting principal David Green, who is an expert in Macau gaming law, said the arrest of Chau suggests that China is treating the border between the two as an international frontier. That will mean that anyone luring Chinese for gambling purposes will be committing a criminal offence.