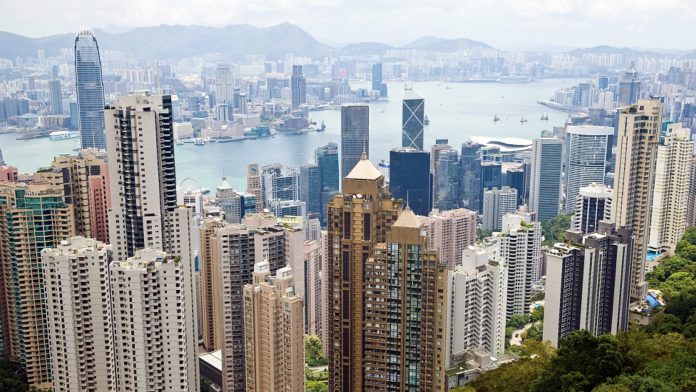 The outbreak of Omicron variant cases in Hong Kong is likely to delay the border reopening with Mainland China and Macau until potentially the beginning of 2Q22, which will mean operators miss out on a boost during the Chinese New Year holiday.
The prediction was made by scholar Davis Fong, director of the Institute for the Study of Commercial Gaming at the University of Macau, to Macau Business.
He said the quarantine-free travel scheme would not be possible until at least 21 days free of Covid in Hong Kong.
The border reopening with Hong Kong has been seen as a key driver for boosting gross gambling revenue in Macau, as the city has traditionally accounted for more than 15 percent of its turnover.
"While Hong Kong has been holding reopening talks with Mainland China, this may now be delayed," Bernstein Research wrote in a note. The reopening of the border with Macau is expected shortly after the lifting of restrictions with China.
The firm is predicting January GGR will be down 71 percent from its pre-pandemic levels and 9 percent lower than in December, which was boosted by the holiday period.
"The wild card will be any travel restrictions in China or an outbreak in Macau," it said, adding that the weeks leading up to the Chinese New Year period are typically soft. The lunar celebrations begin on Jan 31st and run through to Feb. 6th this year.
Hong Kong's Health Department confirmed 29 new Covid cases on Monday, the highest level since April last year. The outbreak has been blamed on a breach of quarantine protocol by a Cathay Pacific crew member.
Fong said casino revenue may sit between MOP100 billion and MOP130 billion patacas in 2022, should tourist arrivals continue to increase.
Continued recovery from the Covid-19 pandemic saw Macau casino GGR rise 43.7 percent year-on-year in 2021, though the number is still less than a third of pre-pandemic GGR of 2019.
According to data from the Gaming Inspection and Coordination Bureau, December 2021 GGR came in at MOP7.96 billion ($991.2 million), rising only 1.8 percent from the prior-year period.
Analysts from Bernstein said this was better than expectations due to improving visitation and mass GGR in the last week of December.
Any improvement is expected to be led by the mass market, with VIP still reeling from the arrest of Suncity Group CEO Alvin Chau and the subsequent closure of most VIP rooms in the city.