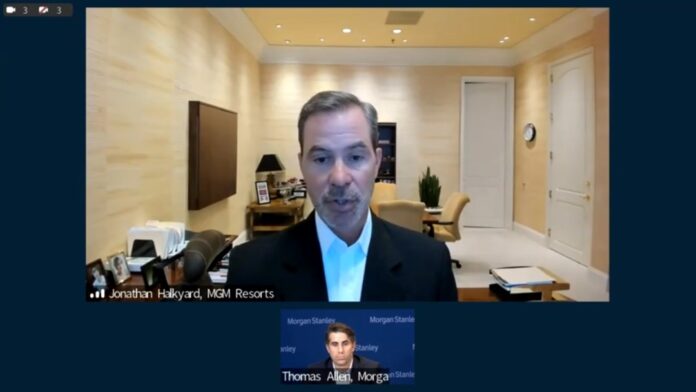 MGM Resorts International CFO Jonathan Halkyard says the company does not believe the most recent blow to the junket industry will have a dramatic impact on MGM's operations in Macau.
"MGM's business has always been more oriented towards the mass and VIP… which has much better margins than the junket business," he said adding that "for a while this is where the business has been going."
Halkyard was responding to a question about MGM's thoughts on the recent arrest of Suncity CEO Alvin Chau, whilst speaking at a Morgan Stanley Global Consumer & Retail Conference held online. 
"The reality is that while [Suncity's operations] represents a fair amount of revenue in the market, it did not represent much EBITDA, particularly in recent months," he said.
"We do think it does call into question the future extent of the junket business."
On the gaming concession front, Halkyard said he was pleased with having a chance to respond to the government's plans in September, and says he feels the company is "in a very good position" for concession retendering.
"We're taking the process very seriously of course but we are very optimistic about it," he said.
Asked about when he expects revenue to return, Halkyard said the fall in revenue compared to 2019 levels is "going to last for a while," and said the timelines for its improvement is "unknowable at this point"
"I don't think this speaks to the long term opportunity associated with Macau. The demand side generally speaking is going to be fine."
Halkyard was also asked to give a quick take on Omicron, and whether it has impacted business in the U.S.
"No, not in the current business we're seeing or in our bookings right now," he said.