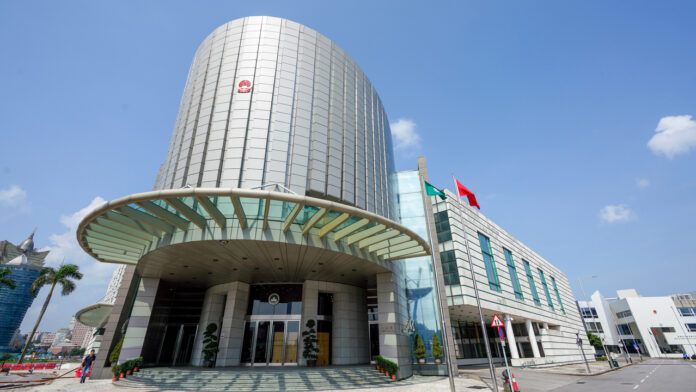 The regulatory risk due to amendments in Macau's gaming law may be lower than stock market investors are currently pricing in, Morgan Stanley wrote in a note.
The firm said the Gaming Inspection and Coordination Bureau (DICJ) provided some clarity to the proposed changes at the end of the public consultation process, in particular on three areas of greatest concern. As a result, Morgan Stanley said it remains "constructive" on the sector.
Shares in the Macau operators had their biggest one-day fall after the government published its consultation paper. The three main issues were a proposal to increase regulatory oversight over the companies, a restriction on the payment of dividends and an increase in the percentage held by a designated local shareholder.
Morgan Stanley said the regulator has clarified that the government is not introducing a new law, when it comes to the appointment of a government representative to each operator. This is already in the law and was the case at SJM before 2002 when it held the monopoly. It is also the case at the Macau Jockey Club.
"We think this should mean fewer disruptions to operators' business," it said.
The DICJ also clarified that any increase in the 10 percent stake that will need to be held by a local director will not involve economic rights. Investors had been concerned that any changes to this rule may result in share sales at the listed company level.
Lastly, the DICJ has said it is not banning dividends, but will restrict them to ensure the operators use profit to help Macau to diversify its economy.
"They will be allowed to pay dividends as long as they have invested a certain amount into non-gaming in Macau," it said.
As a result of these factors, Morgan Stanley said "we think regulatory risk is lower than what the market is pricing." However it is concerned about 2022/2023 earnings as recovery lags.
Analysts and industry observers remain divided over the implications for the gaming law amendments. Some have said there is still little clarity over how the proposed changes will work, with Bernstein noting in particular that the clarifications on the local shareholding rule were still unclear. Others, such as J.P. Morgan have said they were reassured by the government's reasonable tone during the consultation process.