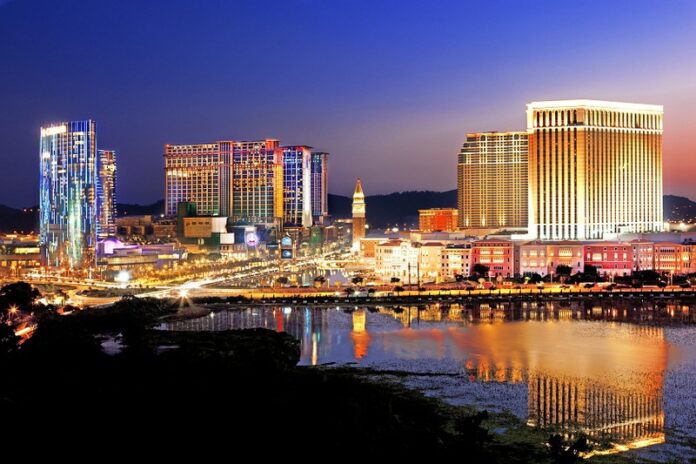 Macau's August GGR leapt four and a half times on a month-on-month basis at MOP2.2 billion ($272.15 million), within analyst expectations, but was down 51 percent on a year-on-year basis.
Brokerages anticipated improvement in revenue but equally reflected the view of the GGR numbers to be impacted by the mass COVID testing policy as deployed by the Macau Government in early August.
Bernstein's report read, "Macau Aug'22 GGR was down 91% from Aug '19, yet a rebound from July's historical low level, but below the consensus expectation 47.5 percent y/y from Bloomberg poll."
The Bernstein report further said, "Daily visitation has been rising to 15 percent of pre-pandemic level since the border reopening with China on Aug 3 after 41 days of closure, but the recovery is still constrained by travel restrictions and COVID outbreaks and lockdowns in China, with customers remaining cautious to travel, in fear of government suddenly imposing lockdown orders."
Daily Run Rate
Average daily revenue (ADR) for August was MOP 71 million ($8.78mm), up 450 percent on a month-on-month basis from July 2022.
Daily run-rate of only MOP 71 million ($8.78 million), representing a meager 9 percent of pre-COVID levels, is unsurprising given a still restrictive border policy between Macau and Mainland China, the J.P. Morgan report remarked.
"Macau's daily GGR during Aug 1-31 was MOP 71 million ($8.78 million) still lower than the May level MOP100 million plus," Bernstein report noted.
Macau has marginally loosened border policy, allowing citizens from 41 countries to enter Macau; however, given that non-mainland visitors still need to do a 7-day quarantine, the practical benefit is non-existent.
Visitations
Average daily travel in or out of Macau from Aug 18-24 was 29,600, up 43 percent against Aug 11-17 week.
August MTD (month to date) from Aug 1-24 average daily visitation is at 18,800, 26 times higher than Jul '22's average of mere 687), yet the same numbers are 31 percent lower on a year-on-year basis as against 27,100 daily averages recorded in Aug 2021.
"Visitation is slowly rising, but GGR remains depressed," Bernstein report noted.