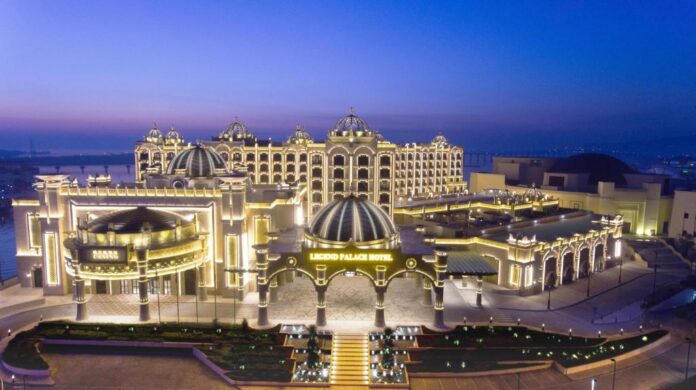 Macau Legend has significantly narrowed its loss in 2022, down 48 percent from the previous year, reaching HK$607.2 million ($77.35 million) but remains concerned that its debt could 'cast significant doubt on the Group's ability to continue as a going concern'.
The group has applied for waivers for creditors, after net liabilities at year-end amounted to HK$978 million ($124.59 million), after 'non-compliance of certain loan covenants'. The waivers are valid until December 31st of this year, with the group expecting it will need to apply for extensions and/or amend its loan repayment terms.
Macau operations
During 2022, the group saw a 43.4 percent drop in gaming revenue, to HK$398.2 million ($50.73 million), which it notes as 'primarily due to the expiration of the Service Agreement between the Group and SJM on 26 June 2022'.
Macau Legend has historically operated its satellite casinos under SJM, at the Landmark, Babylon and Legend Palace properties. SJM, under its new license, is allowed to operate nine satellite casinos, including Legend Palace and Landmark.
Macau Legend currently operates gaming under a services agreement with SJM at its Macau Fisherman's Wharf (MFW) property (namely Legend Palace), with the agreement set for three years.
During the year, the group recorded negative adjusted EBITDA of HK$218.8 million ($27.87 million), an HK$81.5 million ($10.38 million) improvement from 2021. The group's Macau operations contributed negative HK$260.1 million ($33.13 million) to the EBITDA loss, a slight improvement from 2021.
Now the group is 'focused on upgrading dining and entertainment offerings at MFW to welcome mainland China and international visitors', noting it is 'optimistic and well-equipped to seize opportunities for recovery when the tourism industry rebounds'.
Laos and other operations
As at the end of the year, the group operated 16 mass market tables and 16 VIP tables at its Savan Legend, in Laos.
During the year, the group reported a HK$150.84 million ($19.22 million) gain from its Savan Legend property, reversing a HK$147.3 million ($18.76 million) loss the previous year. Adjusted EBITDA from the property totaled HK$41.31 million ($5.26 million), reversing a HK$282.01 million ($35.93 million) loss in 2021. Gaming revenue contributed HK$56.29 million ($7.17 million) to EBITDA during the period.
The group further notes that it did not record any losses from its hotel and casino project in Cape Verde. The $271 million project has been halted, missing its construction and investment deadlines, with the country's government threatening legal action in January.