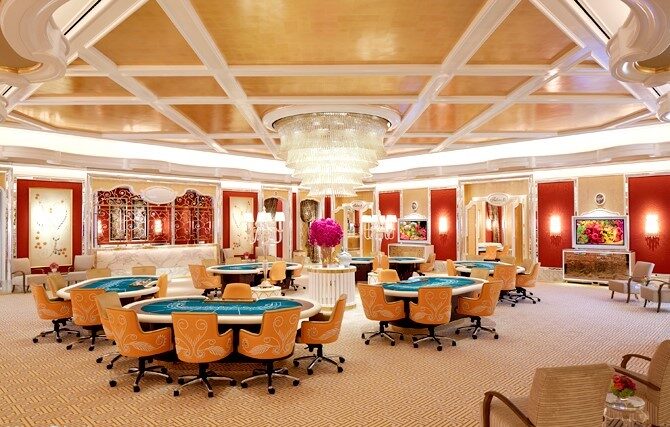 Two of Macau's six gaming concessionaires have already set up foreigner-only casino areas, to take advantage of tax breaks for the areas being offered by Macau authorities. Both Sands China and Melco Resorts have submitted their plans for the zones to Macau's gaming watchdog, a top gaming scholar told AGB.
All six gaming operators have plans to set up foreigner gaming zones, with AGB inquiring with the Gaming Inspection and Coordination Bureau (DICJ) how many such plans had already been received.
While the DICJ didn't provide figures on the total number of submissions or what stage of evaluation they were at, it did tell AGB that "Casino concessionaires have to identify sources of foreigner patrons and establish a database on them in accordance with the measures approved by the Gaming Inspection and Coordination Bureau, so that all necessary documentation and information are stored for being eligible to get a reduction" on the prevailing tax burden on casino GGR.
Sands China has opted to explore a foreigner-only gaming zone in the Venetian, while Melco is likely placing the zone in its flagship City of Dreams property.
Davis Fong, a former legislator and the director of the Institute for the Study of Commercial Gaming at the University of Macau, told AGB that the establishment of foreigner gaming zone needs to comply with government requirements, such as having an independent entrance, a new security check procedure, new types of chips and other specifications.
Fong notes that these will be highly scrutinized by the gaming watchdog and that the "evaluation of the DICJ is to make sure every procedure can work well".
According to Macau's Administrative Regulation No.54/2022, the SAR's gaming concessionaires are eligible for a waiver on the 5 percent tax of revenues generated by the foreigner-only gaming rooms. Foreigners are defined as anyone from non-Chinese territories (which encompass Macau, Hong Kong and Taiwan).
Asked about the strategy to persuade foreign punters to gamble in the specific zone, Fong said that the operators have enough motivation to lure foreign punters and "their marketing strategies never fail to surprise you". 
As a possible further incentive to attract foreign punters, Fong notes that "gaming operators can offer free rooms for foreigners who gamble in those zones", pointing out that Macau's hotel occupancy rate was only 74 percent in January, meaning plenty of rooms are available for foreign gambling clients.
The expert also notes that it won't be necessary to source the foreign customers from their source markets, as many already reside within the region – such as in Hong Kong and the Greater Bay Area.
"Those foreigners don't need to take a flight to come to Macau, they can simply take a bus or ferry to reach Macau," he noted.
Speaking of the move to establish the foreigner-only zones, Macau's Secretary for Administration and Justice previously noted that "currently, the gaming revenue created by these foreign clients is quite low, therefore we hope that these incentivizing measures request, or require, the concessionaires to launch projects to attract foreign tourists".
The zones are expected to operate similar to VIP rooms "but just for foreign players. Identification documents such as passports have to be presented before entry," stated the official, as noted by Macau Business.
Foreigners would not be restricted only to the foreigner zones, being allowed to gamble in all other casino areas, with expectations that the foreigner-only areas will be largely for concessionaires to bring in their own clients, through promotion offices set up outside Macau.
Estimates by the watchdog placed foreign player gaming revenue at just 3.58 percent of total GGR in 2019, or roughly $1.29 billion.