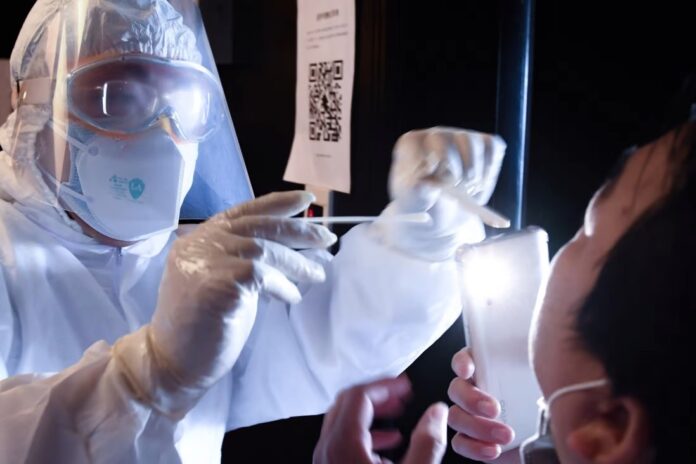 Macau's entire population is set to be subjected to NAT testing again, after a series of new COVID cases were identified, the most recent of which authorities cannot find the origin of. No mention of a full lockdown – or mandatory casino closures, as seen in previous outbreaks within the city, was given by officials at a press conference on Monday.
However, the small-scale outbreak, with approximately 11 cases identified by Monday, has resulted in the sealing of MGM's Cotai property, after one casino staff tested positive on Sunday. The croupier's two sons have also since tested positive for the virus.
Some 1,596 people, including staff and clients, were prohibited from leaving the premises and are undergoing testing and mandatory follow-up, while the property's restaurants, retail and entertainment facilities have been shuttered 'until further notice'.
While authorities were able to trace and link the origins of the previous infections, first announced on October 26th, the source of infection of a Macau resident discovered by authorities in the neighbouring mainland Chinese city of Zhuhai, has not yet been found, leading to the mass testing regime set to be held over an unprecedented 28-hour period.
Macau continues to suffer the consequences of its zero-COVID approach, with a slight uptick in visitation seen during the Golden Week holiday period early in the month, but with numbers failing to even meet half of those expected by tourism associations during the rest of October.
Only entrants from mainland China are allowed in without undergoing a 7-day quarantine, however they now must show a valid NAT test taken within the past 24-hours. Non tour-group entrants, through Macau's Gongbei and Qingmao ports, are only allowed to enter and exit the city once per day. Exceptions are in place for cross-border students, medical professionals and other categories.