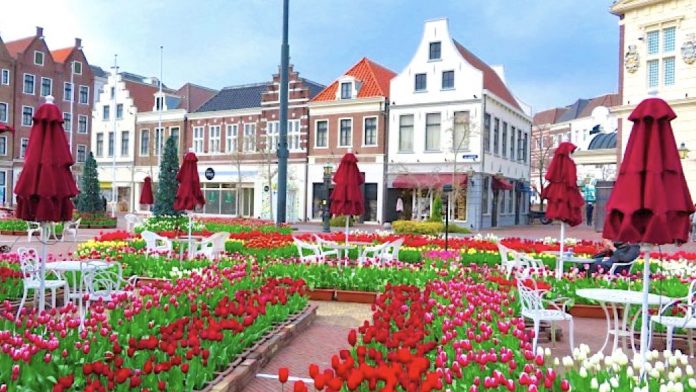 Japan's Nagasaki prefecture has signed a master agreement for the development of an IR with Casinos Austria, which it says will revitalize the local economy and tourism industry.
"The operator's business proposal is backed by a business track record in Europe and other international markets and aims to realize a traditional and luxurious integrated resort of the world's highest standard in harmony with the landscape of Huis Ten Bosch," Nagasaki Governor Hodo Nakamura said. "We will now proceed with the area development plan to be submitted for approval before April 28th of next year.
"We will work to realize the Kyushu-Nagasaki IR with the highest regard for strict measures to mitigate public concerns such as gambling addiction. The Kyushu-Nagasaki IR will vitalize the local economy and tourism industry affected by Covid-19, and also contribute to the development of the Kyushu region and furthermore our country."
The prefecture chose Casinos Austria over a consortium of Mohegan Sun and Oshidori Corp, and a group of companies known as Parkview. It's one of only three cities remaining in the running for the three IR licenses to be awarded by the central government.
However, the process has been overshadowed by claims from Oshidori that the process was not fair. The company called the prefecture's demands unreasonable and said it had encountered several incidents that lead to concern over serious ethical irregularities.
The prefecture has denied the allegations.
Casinos Austria said the resort will include 2,200 slot machines and 220 table games. It will be developed alongside the Dutch-themed Huis Ten Bosch park and will feature eight hotels, conference and exhibition centres and entertainment complexes.
It named one of its partners as Hyatt Hotel Group and said there will also be Japanese partners involved in the project.
"By passing this milestone in the award process in Japan, Casinos Austria International has once again demonstrated the kind of excellent reputation that the company enjoys abroad," said Casinos Austria's CEO Bettina Glatz-Kremsner. "After years of restructuring, CAI is back on track. Its know-how and expertise in the development and operation of such complex projects continue to be impressive."