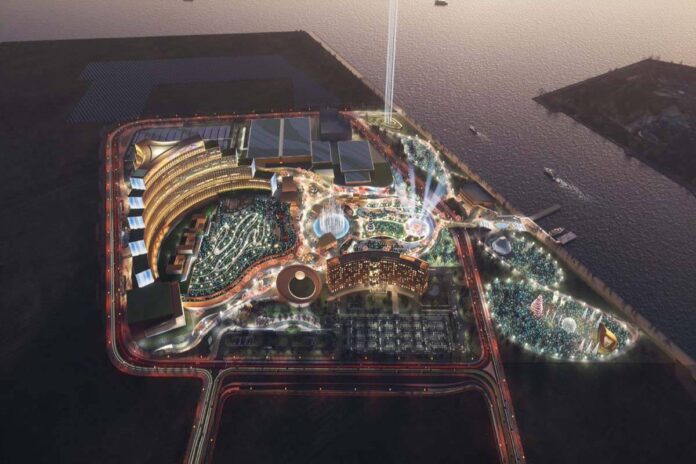 The Osaka City Council has passed a bill approving plans to host an integrated resort, allowing the Osaka Prefecture to submit its plans to the central government by the April 28th deadline.
Osaka has partnered with a consortium led by MGM Resorts and Orix Corp. for the bid.
The prefecture itself approved the plans on March 24th, local media reports.
The plan passed with the backing of the Osaka Restoration Party and Komeito. However, there was dissent at the council level from members of the Liberal Democratic Party, who are concerned about the need for extra costs to Osaka for ground preparation work.
The land on Yumeshima Island reportedly needs to be stabilized and decontaminated ahead of construction, with likely additional expenses of JPY79 billion ($638 million).
The resort, if given a license, will include hotels and amenities including MGM Osaka, MGM Villas, MUSIIB Hotel with a total of 2,500 guest rooms. It will also include a variety of dining and food & beverage offerings, retail space, spa, fitness center, banquet halls.
The property will also be fit with meeting and convention facilities, including 400,000 square feet of conference facilities with the capacity to accommodate more than 6,000 visitors, as well as 330,000 square feet of exhibition space including an "Innovation Laboratory".
There will also be a Yumeshima Theatre with approximately 3,500 seats.
MGM Resorts said it expects 20 million visitors annually and would employ approximately 15,000 people.
The property is likely to open in 2029.