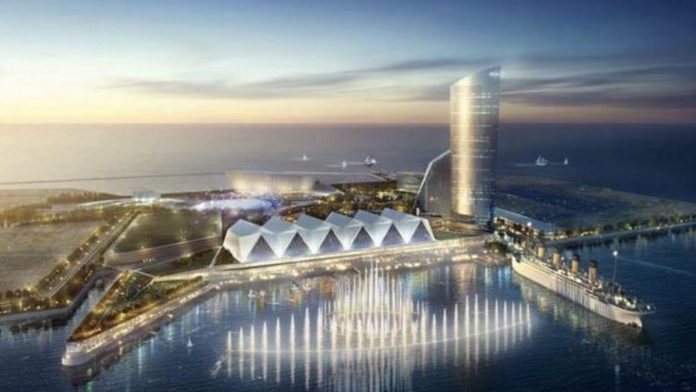 MGM Resorts and Orix Corp.'s $9 billion IR in Osaka Japan has been delayed due to Covid, but the plans are in line with what the government had envisaged, Governor Hirofumi Yoshimura said during a press briefing.
The IR opening had initially been planned to coincide with the 2025 World Expo. It's now not likely to open before 2028.
MGM and its Japanese partner were the only remaining contenders in the bidding for an IR license for Osaka, which at the outset of the process had been viewed as one of the most prized destinations.
MGM Resorts International and its partner in Japan, Orix Corporation submitted the formal proposal to build an integrated resort in Yumeshima, Osaka, on Wednesday.  
The consortium is proposing a JPY1 trillion (US$9.1 billion) investment level for its Osaka Yumeshima IR, with an opening expected sometime between 2028 and 2030. 
According to an announcement by Orix Corp, the company submitted the "Proposal Examination Documents" to Osaka Prefecture and Osaka City together with MGM Resorts on Wednesday.
The proposal will be reviewed by Osaka Prefecture and Osaka City, with the final IR operator to be selected at a later date.
In turn, the Wakayama prefectural government has officially approved Clairvest Neem Venture's plans to develop an integrated resort in the city. 
The company's proposal consists of a facility of approximately 569,000 square meters in total size, including international conference halls, exhibition halls, restaurants, accommodation venues, and a casino.
The initial investment amount pledged by Clairvest for the development of the Wakayama IR is JPY470 billion (US$4.3 billion).
The prefectural government and Clairvest will now be looking to jointly formulate an area development plan in order to apply to the national government by April 28, 2022.