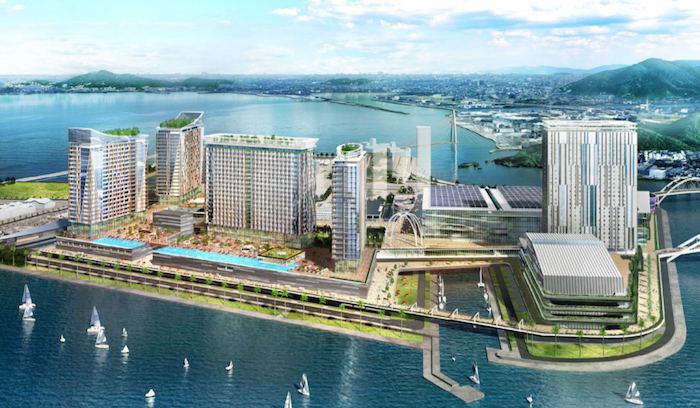 Wakayama Governor Yoshinobu Nisaka yesterday provided a rough outline of Clairvest Neem Venture's winning bid to partner with his prefecture on IR development.
The overall theme of Clairvest's plan is "The Country of Woods and Water," and as the name suggests it will have a focus on the Wakayama region's rich natural heritage. It will also emphasize security, resilience in the face of natural disasters, and healing.
The company's proposal consists of a facility of approximately 569,000 square meters in total size, including international conference halls, exhibition halls, restaurants, accommodation venues, and a casino.
The initial investment amount pledged by Clairvest for the development of the Wakayama IR is JPY470 billion (US$4.3 billion). No details have yet been provided about how the Canadian investment firm will finance this investment or who its partners will be.
It is, however, being rumored that one of Clairvest's consortium partners will be TTL Resorts, a gaming industry consultancy.
Clairvest aims to open the IR in the autumn of 2027, about a year-and-a-half later than the prefecture's plans have called for.
Governor Nisaka provides the estimate that the opening of the IR will create about 14,000 new jobs in the prefecture and have an economic spillover effect of about JPY260 billion on an annual basis. The projection is that the Wakayama IR will draw about 13 million visitors per year, of which about 3 million will be foreign nationals.
On the other hand, it was also revealed by the governor that Clairvest's proposal was scored at 656 points out of 1,000 by the selection committee in its report completed on April 30, while the other operator in the race at that time, Suncity Group, had scored a far superior 720 points.
In other words, Wakayama Prefecture had already selected Suncity the winner when the Macau company suddenly pulled out of the race.