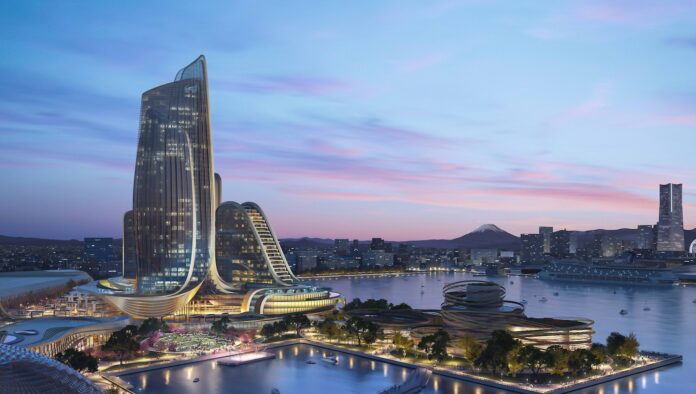 Melco Resorts & Entertainment said it will continue to explore opportunities to develop an integrated resort in Japan after politics upended its efforts to obtain a license in Yokohama.
The Macau operator formally announced that it was withdrawing from the Yokohama race and closing its office in the city. However, it will maintain a representative office in Tokyo.
Melco and Genting Singapore were the two remaining bidders for a license in Yokohama, which was seen as one of the most promising locations in Japan. However, the administration of former Mayor Fumiko Hayashi failed to win over public opinion in the city, where opposition to a casino remains strong.
Elections in August handed a convincing win to hardline anti-casino candidate, Takeharu Yamanaka who has formally withdraw Yokohama from those cities vying to host and IR.
"For the past several years, we have worked with our partners to devise a superlative, world-class IR proposal that reflects the unique characteristics and culture of Yokohama and which would put the city on the global stage of tourism," Melco Chairman and CEO Lawrence Ho said. "Our proposal was focused on the Asian premium segment, our devotion to quality and craftsmanship, and our dedication to creating a world-class entertainment destination. We designed this resort in a way that reflected Melco's focus on quality, demonstrating a respectful approach to partnership, developing the most advanced protection measures in the world, and with stringent ethical business conduct during the process."
"Unfortunately, the citizens of Yokohama have decided otherwise, and the Mayoral election results give a clear verdict. The new Mayor, having campaigned on an anti-IR platform, has now closed the door on the process we engaged in with our partners. While we are disappointed, we are grateful for the friendships that we have formed throughout the process and express our sincere gratitude to the people and government of Yokohama, as well as our business and community partners, for their tremendous support,"
"Melco has been working on the ground in Japan for over a decade. We firmly believe in the country's long-term potential and remain committed to exploring opportunities to develop the world's best integrated resort in Japan," he said.
Rival Genting announced its withdrawal on Friday, saying it was "surprised and disappointed" by the turn of events.
Analysts had seen the operator of Resorts World Sentosa as having an upper hand over Melco in the bidding process, mainly due to its exposure to the heavily regulated Singapore market.
There are now only three cities advancing in their bids to build an integrated resort. Osaka has chosen MGM Resorts and Orix Corp as its partner, while Nagasaki has chosen Casinos Austria. Wakayama will move ahead with investment firm Clairvest. All three now need to put forward their proposals to the central government for evaluation.
However, analysts and some operators say it's by no means certain all three will be chosen. MGM CEO Bill Hornbuckle has in June told an investor conference that he thought it was likely only two IRs would be built in the first round. He didn't go into detail, although he inferred that Wakayama and Nagasaki may not be able to meet the central government's requirements in terms of non-gaming amenities and MICE space.