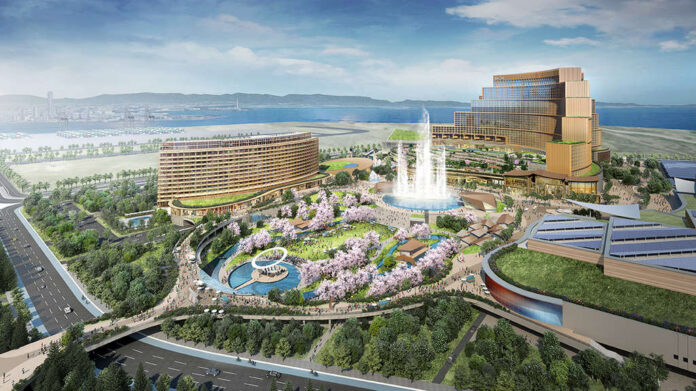 Japan's first planned casino resort in Osaka is set to secure a record-breaking JPY550 billion ($4.1 billion) loan after receiving the green light from the government, however some banks that were previously expected to be involved have reconsidered their decision.
After being under evaluation by Japan's Central Government for nearly a year, Osaka's Integrated Resort District Development Plan was approved in April. Aiming for an autumn or winter 2029 opening, Osaka prefecture and city, in collaboration with private-sector partners MGM Resorts and Orix, are pushing forward with the project. MGM Resorts' CEO has since estimated the project would only open in 2030.
According to Nikkei Asia, major lenders have become hesitant to join the initiative, as the pandemic forced casinos to close. Furthermore, locals' concerns about gambling addiction and public safety have made it increasingly difficult to get loans.
MUFG Bank and Sumitomo Mitsui Banking Corp., both based in Osaka, are spearheading a syndicated loan. The two are expected to each contribute between JPY200 billion ($1.5 billion) to JPY300 billion ($2.23 billion), though the exact figure will depend on how much they can draw from other lenders.
Two major Japanese banks, Resona Bank and SBI Shinsei Bank, have expressed their willingness to participate in the project. Sumitomo Mitsui Trust Bank and the state-controlled Development Bank of Japan also discusses joining the group. Furthermore, arrangers have reached out to smaller regional banks and life insurers to create a team of purely Japanese entities.
But Mizuho Bank, which arrangers report has yet to respond affirmatively, is conspicuously absent from the list of expected participants.
Mizuho has adopted a lukewarm attitude towards the project, reflecting a divergence in their thinking on lending relative to MUFG and SMBC. These two banks have adopted a project finance approach, in which they are banking on the debt being repaid from future income. By contrast, Mizuho has opted for a more traditional corporate finance approach, which involves relying on the firms' creditworthiness.
If Mizuho shrinks back on loans, other lenders would need to fill the funding gap of JPY100 billion ($740 million).
Mizuho and other banks are wary of the potential risks the planned resort poses on Yumeshima Island. Soil contamination and liquefaction remain potential threats and there is uncertainty as to who would be responsible for footing the bill should these risks prove true. Assessing these risks and determining who is liable is key to determining loan agreements.