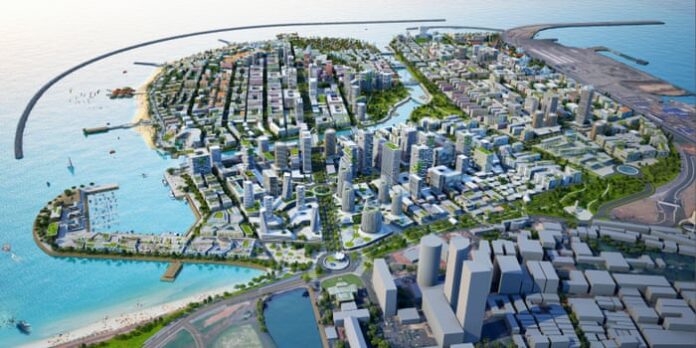 A Chinese-controlled special economic zone in Sri Lanka is set to have regulation that will cover gaming, according to a draft law, local media reports. 
The Colombo Port City, which has also been dubbed as "Sri Lanka's new Dubai" is a city built on 2.6 square kilometers of reclaimed land and funded by $1.4 billion in Chinese investment.
Development of the port city was launched in 2014 by Sri-Lankan President Mahinda Rajapaksa and the Chinese President Xi Jinping.
In 2017, due to increasing debts owed to China, Prime Minister Ranil Wickramasinghe announced that the entire port has been leased to a Chinese state-owned enterprise for 99 years, essentially handing over control of the port to China. 
That being said, according to the report from EconomyNext, the gaming regulations will be written and administered by the Colombo Port City Economic Commission and a director general. The Commission will have a board appointed by the President of Sri Lanka. 
The commission will  be identifying  "the attributes of gaming locations within the Area of Authority of the Colombo Port City, and specifying the manner in which gaming activities are to be carried on or be operated, and the procedure for obtaining a licence and the licence fees, royalties to be paid and any other related matter, as may be necessary."
The commission will also have authority to grant exemptions or incentives under The Betting and Gaming Levy Act No 40 of 1988 and Casino Business (Regulation) Act Nov 17 of 2010.
This is despite a history of the country's administrators discouraging casino growth. 
In 2019, Sri Lanka raised its annual casino license fees from 200 million to 400 million rupees, as well as adding a turnover tax of 15 percent and an entrance fee for locals. 
In 2016, former Sri Lankan Prime Minister Ranil Wickremesinghe ruled out allowing casinos in the country, citing that such investors will have no place in the country.
There are currently five casinos operating in Sri Lanka, four of which are located in Colombo.