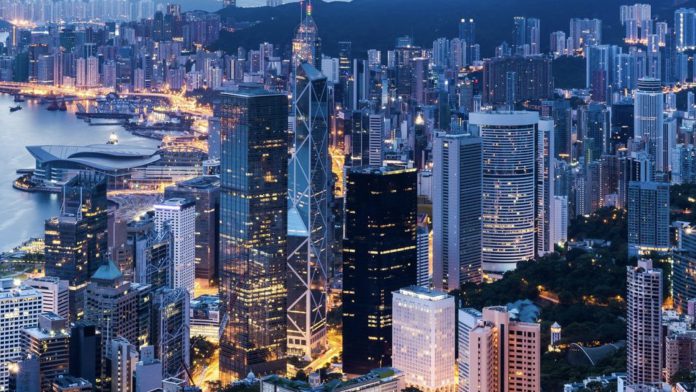 Medical experts from the University of Hong Kong, including a top government advisor and microbiology and infectious diseases expert, have urged the city's government to consider a gradual reopening of its borders to the world once it reaches a 90 percent vaccination rate, Bloomberg reports.
Like its neighbors Macau and Mainland China, Hong Kong has been pursuing a "zero-covid" policy that includes stringent border controls and a hefty 21-day quarantine period.
The experts, who come from the University of Hong Kong's Li Ka Shing Faculty of Medicine recently opined in a piece with a local newspaper, arguing that these measures have come with an economic cost.
"Assessing the current global trends, it is difficult for Hong Kong to maintain a continuous Covid-Zero status without affecting business and leisure travel, harming the mental health of Hong Kong people and Hong Kong's status as an international financial center… Containment and elimination are a means, not a goal," they wrote.
Hong Kong is seen as an important source of gamblers in Macau, with as much as 20 percent of Macau's gross gaming revenue attributed to travelers coming in from the city.
Hong Kong recently reported 14 new imported cases of the Omicron virus, prompting the city to tighten its quarantine requirements for cargo aircrew. The increase in cases has pulled into question Hong Kong's travel reopening schedule with Mainland China and Macau – which was expected to come to fruition sometime towards the end of December or early in 2022. 
In the interest of economic recovery, the HKU medical experts suggest that the city could open up initially to fully-vaccinated business travelers, and said they could seek approval to be released from the lengthy quarantine after three negative PCR tests within 48 hours.
They should be tested daily, or every other day for the remaining 19 days, in which movements will be limited to hotels, workplaces and designated restaurants.
Though the experts warn that the easing of border restrictions and international travel will lead to an increase in infections and around 1,000 or more deaths – so the health system should be prepared.
The experts said that Hong Kong would be ready for a full-scale opening once its population reaches 99 percent vaccination.
The city has been lagging behind some of its neighbors in Asia, with only 61.55 percent of the population fully vaccinated against Covid-19 currently, according to World in Data.