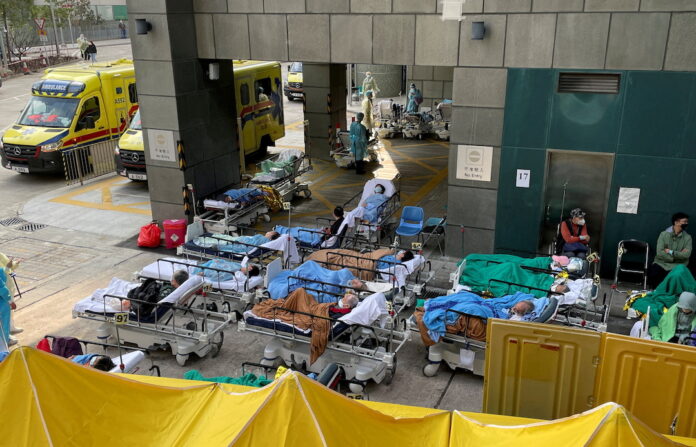 Analysts are expecting Hong Kong's Covid-19 outbreak to "get worse before it gets better", which may delay the reopening of the Greater Bay Area (GBA) to quarantine-free travel, and thus gaming recovery in Macau. 
On Friday, Bernstein analysts Vitaly Umansky cited a recent HKU study which projects cases could increase to 180,000 per day by mid-March, compared to less than 10,000 a day currently, with a population infection rate as high as 70 percent.
"Previously, Hong Kong had been relatively successful in containing Covid-19 with social distancing policies, but the highly transmissible Omicron variant has proved too much."
Earlier this week, Andrew Lee of Jefferies noted that Hong Kong has historically accounted for around 15-20 percent of GGR.
"We expect the Macau recovery to be gradual and waiting on government relaxing policies, such as concession renewal, quarantine restrictions and visa types."