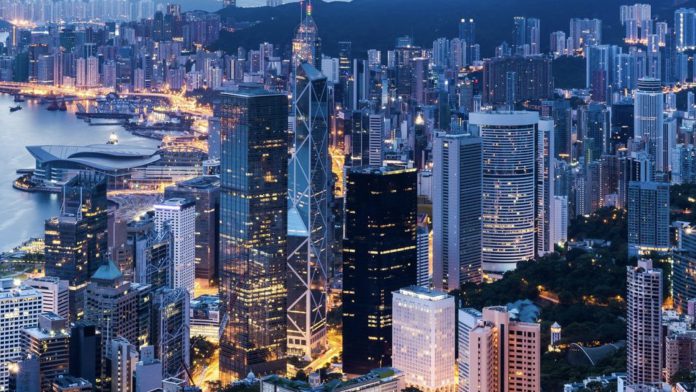 Hong Kong has said it will begin compulsory mass Covid testing of all of its 7.5 million citizens in March with help from the Mainland and will also impose further curbs to stop the rapid spread of the virus.
The city has extended a ban on all incoming flights, including transit, from nine countries, until April 20th, according to local media reports. These are the U.K.; Philippines; the U.S.; France; India; Pakistan; Canada and Australia. 
The cap on the number of people able to eat in restaurants at one table has been reduced to two, while a ban on evening dine-in services has also been extended to April 20th. Bars, gyms, nightclubs, and hair salons will also remain closed until that date. 
Hong Kong has seen the number of Covid cases soar by 64 times from the beginning of the month and that number is expected to continue to rise. The surge has left hospitals and isolation centers struggling to cope, with some 30,000 patients waiting to be admitted to the centers.
With the help of the Mainland, Hong Kong is aiming to test about 1 million people a day. All will be tested three times, within a short interval.