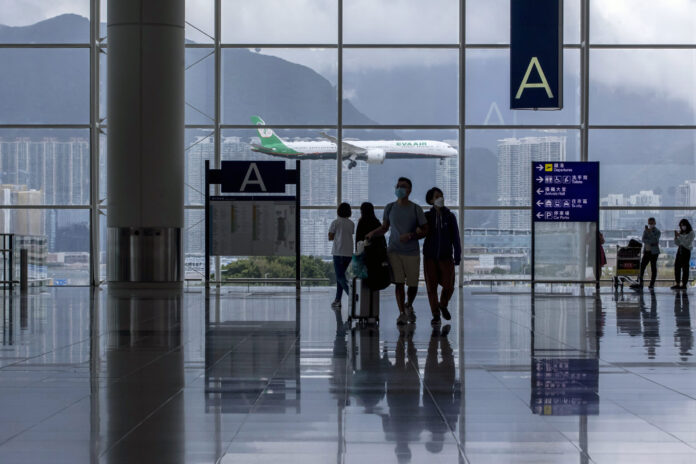 Hong Kong has announced a significant shift in its Covid policies, lifting a ban on flights from nine countries and cutting quarantine down to seven days, with leader Carrie Lam acknowledging the population's patience with its measures is fading. 
A ban on flights from countries including Australia, Britain, Canada, the U.S., the Philippines, India and Nepal, will be lifted from April 1st.
Hotel quarantine will be reduced to seven days from 14 days as long as the traveler tests negative for Covid.
"The flight ban is no longer timely and appropriate…it will bring huge disturbances to Hong Kong people who are stuck in these nine countries if we continue the ban," Lam was reported as saying at a news briefing.
Schools will return from April 19th, while other measures will also be eased to allow in restaurant dining after 6 pm and opening public venues, such as sports facilities from April 21st.
Lam also said authorities have put plans for a mass testing of all residents on hold. 
After enjoying initial success in following a zero-Covid policy at the beginning of the pandemic, the city has been unable to keep the more contagious Omicron variant under control, with the virus sweeping through Hong Kong in recent weeks. A failure to encourage vaccinations amongst its elderly population has also led to among the highest death rates per capita in the developed world.
Case rates are now declining, with authorities reporting 14,068 on Monday, with 223 deaths. However, the testing method has also changed and some health experts fear that residents are self-isolating at home after testing positive, without notifying authorities.
The effective closure of international borders for two years is creating increasing frustration in the business community, in particular amongst international banks, threatening Hong Kong's position as Asia's preeminent financial centre.
According to figures cited by Bloomberg, Hong Kong saw an exodus of 71,000 expatriates in February alone, with Singapore being the preferred destination. It said that while some of these departures may be temporary as residents seek to ride out the worst of the latest wave, there has been an increase in inquiries about places in Singapore's international schools.