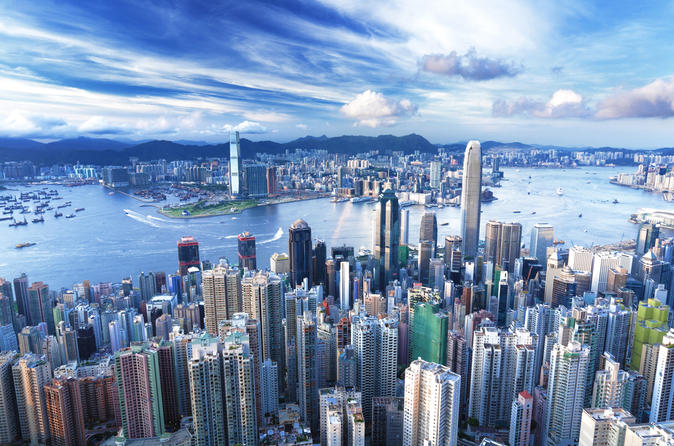 Macau's Secretary for Social Affairs and Culture, Elsie Ao Ieong U, has said quarantine-free travel with Hong Kong may resume within a week for vaccinated travellers on a first-come-first-served basis.
Travellers will need to wait 14 days from their second jab and have a negative nucleic acid test, she was cited as saying in local media reports at a ceremony to celebrate the 22nd anniversary of the founding of the Macau Special Administrative Region.
The border reopening will be on a limited basis at the beginning with priority given to those with medical or personal reasons.
There is likely to be a cap on the number of travellers, which may be about 3,000, which will gradually be increased, the reports said.
The whole reopening scheme will need approval from Beijing, which is also closely monitoring the Covid situation in Guangdong province, which has seen a number of cases in recent days.
Analysts say opening in Hong Kong will provide a boost to gross gambling revenue, as the city has historically accounted for between 15-20 percent of the city's total. Any serious outbreak in the southern province of Guangdong would have a serious negative impact as the region is Macau's largest feeder market.
Hong Kong hasn't had any local Covid cases since October, however border opening with Mainland China was prioritized ahead of Macau.
Macau gross gambling revenue was down 3 percent in the third week of December from the prior week, despite rising visitation to the city, according to Bernstein Research.
The firm said the average daily rate was MOP221 million. The latest visitation figures show 53,300 average daily departures and ajrrivals, up 13 percent from the prior week.
Month-to-date gross gambling revenue is MOP4.45 billion ($550 million) with an average daily rate of MOP234 million. That's down 68 percent from 2019 levels, but is up 4 percent from the prior month.