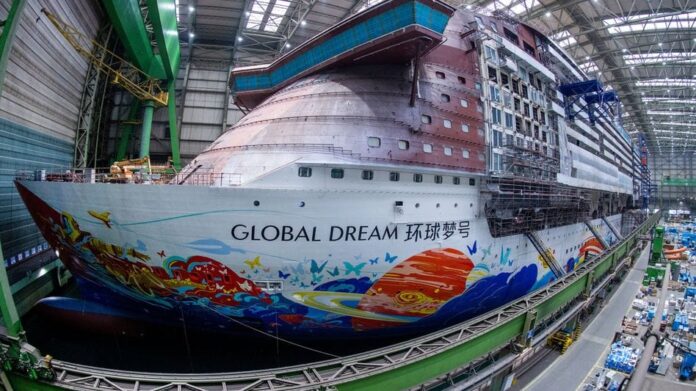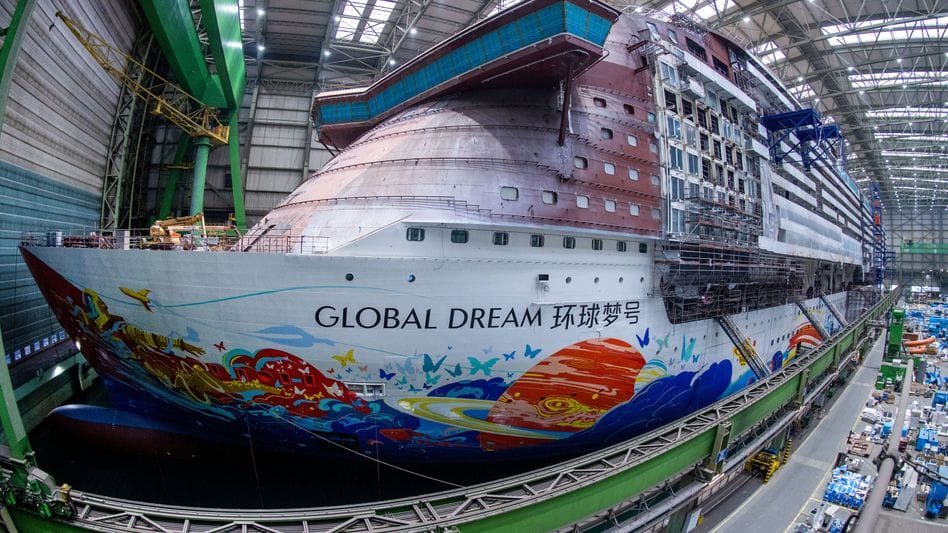 Walt Disney Co has acquired the still-under-construction Global Dream cruise ship from Genting. The acquisition comes after Genting HK's Dream Cruises and the shipyard, MV Werften, ran into financial difficulties earlier this year, and the ship was put up for sale by the insolvency administrator.
MV Werften filed for bankruptcy protection in January, triggering a series of events that put some $2.77 billion in group debt at risk. Genting HK itself sought protection from creditors just days later.
Genting HK's Dream Cruises unit has since filed a winding up order, while its Crystal Cruises business closed down its operations in the US.
Former Genting HK Chairman and CEO Lim Kok Thay had previously expressed interest in purchasing the mega liner, but only if other offers didn't appear.
Disney is planning to sail the ship internationally, following a re-paint using the line's signature colors, including 'signature red funnels'.
The 208,000 gross-ton ship is expected to house up to 6,000 passengers and 2,300 crew members.
Construction is set to be completed at the former MV Werften shipyard in Germany, under the management of Meyer Werft – which previously built the Disney Dream, Disney Fantasy and Disney Wish cruise ships.
Disney notes that further details about the maiden voyage, itineraries and onboard experiences will be announced 'at a later date'.