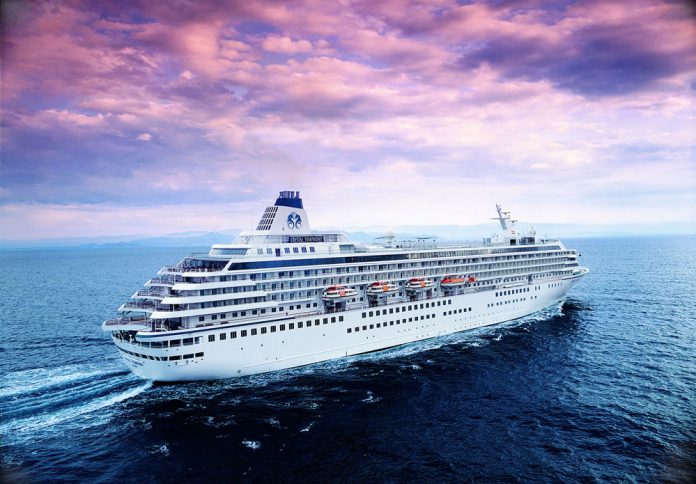 Genting Hong Kong's Crystal Cruise unit has closed its U.S. headquarters and all staff have received termination letters, though crew aboard ships are still unclear about their future, according to specialist cruise media.
Captains aboard the three ships told crew over the P.A. system that their land-based colleagues had been let go, but they had received no official information from management. 
"The latest news that we've received is that V.Ships is going to be our new management company that has been appointed by the banks," the captain of Crystal Serenity said. "What's going to happen now and coming ahead I have no clue. As soon as we get a letter from our president I will share it with you."
"Unfortunately, this is the end of Crystal Cruises, and we don't know what's going to happen in the future. I think the ships are for sale, and until then V.Ships will be our managing company. I know you probably have a lot of questions, but unfortunately, I don't have any answers right now."
His comments were confirmed by a member of crew to Cruise Hive.
Genting and its separate Dream Cruises unit have both filed for bankruptcy protection, while they seek to restructure the business.
The company's cruise operations were hard hit by the Covid lockdowns and it was forced to negotiate a rescue package with creditors in May last year. However, that unraveled when the German state of Mecklenburg Vorpommern, refused to pay out on a backstop agreement, triggering the collapse of the group's shipbuilding units in that country.
That in turn led to a series of cross defaults, with Genting warning that up to $2.77 billion in debt was at risk.
Crystal Cruises announced in January that it was suspending cruises through to April 29th, while Genting evaluated its options. The Crystal Symphony and Crystal Serenity were seized by U.S. officials earlier this week over unpaid fuel bills. They had diverted away from U.S. ports to avoid the action, but they appear to have been taken in waters near the Bahamas. No guests were on board.