The Hong Kong Jockey Club (HKJC) has recorded a record turnover of HK$304.8 billion ($38.87 billion) for the financial year ended June 30th, with horse racing contributing HK$140.4 billion ($13.31 billion) and football betting turnover totaling HK$156.9 billion ($20 billion).
Revenue for the group by business was HK$19.4 billion ($2.47 billion) from horse racing, HK$20.7 billion ($2.64 billion) from football betting and HK$3.5 billion ($446.2 million) from the Mark Six Lottery.
The group's Chairman, Michael T H Lee, noted that "this has been a year of great achievement for the Club".
Despite the strong results, the Chairman noted that ongoing investments to keep up with competition are causing "demands on its resources", furthering that "the Club is concerned about any increase in betting duty rates".
The Chairman highlights the 50 percent duty on football and "up to 75 percent on racing", noting that the levies "far exceed rates in other jurisdictions" – pointing in particular to Macau "where betting duty on football is just 25 percent".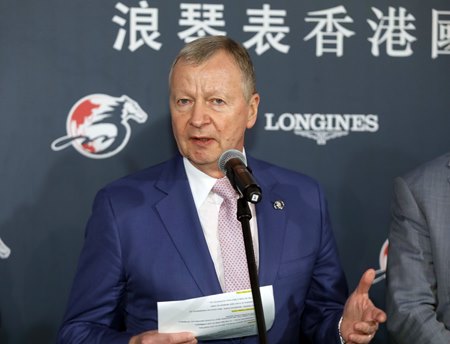 The group's CEO, Winfried Engelbrecht-Bresges, furthered the statement, stating that Macau "is permitted to offer betting on a much wider range of sports than the club". Macau currently allows sports betting on soccer and basketball via MacauSlot.
"Any increase in the rate of betting duty would seriously undermine the Club's competitive offering as well as its ability to channel gambling demand for community benefit," highlights the Group's Chairman.