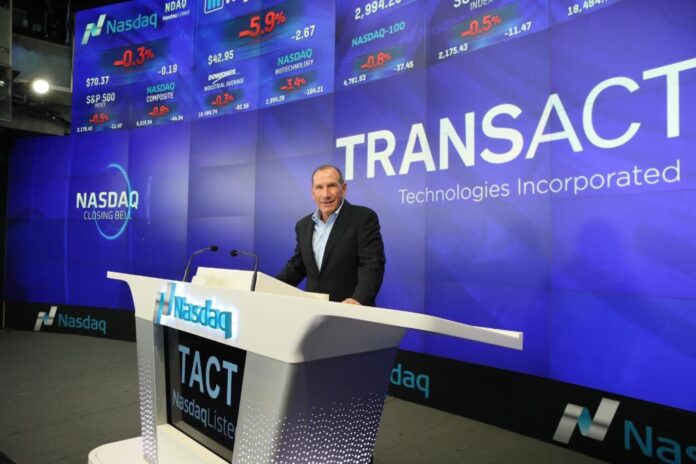 Technology and printing solutions group TransAct Technologies has reported an "all-time quarterly high" in Casino and Gaming market sales in the fourth quarter of 2022, "increasing market share across the globe", the group's CEO noted in the latest company results, released on Wednesday.
The segment's sales were up 123 percent yearly in 4Q22, topping $10.99 million, while yearly sales were up 96 percent, to $30.02 million.
The segment was the group's strongest contributor to net sales, which rose 61 percent yearly in the quarter to $17.95 million and topped $58.13 million during the year – up 47.6 percent yearly.
Adjusted EBITDA during the quarter saw a sharp turnaround from a $2.22 mill loss in 4Q21 to a gain of $1.28 million in 4Q22, however the full year results amounted to a $5.2 million loss – still an improvement from the $7.49 million loss registered in 2021.
Adjusted net loss also improved in 2022, to $5.9 million, compared to $7.4 million in 2021, while operating losses were lessened, to $7.7 million in FY22 compared to $9.4 million in 2021.
The group had a total of 12,180 paid terminals on the market at the end of the year, up 24 percent yearly.
Speaking of the results, the group's CEO, Bart Shuldman, noted that "We are seeking to deliver shareholder value and consistent profitability going forward. Overall, I am so proud of the results our team delivered, and believe we are extremely well positioned for future growth."
The group notes that it is now expecting total revenue for 2023 of between $70 million and $72 million, and adjusted EBITDA of between $5.2 million and $5.4 million.