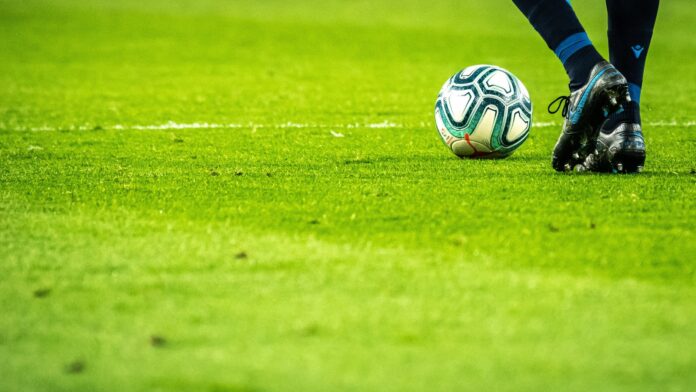 Match-fixing betting profit amounted to about EUR165 million ($182 million) in 2021 as sports betting turnover reached record highs, according to a report from Sportradar.
The report, Betting Corruption and Match-fixing in 2021, found there was suspicious activity in 903 matches last year, the highest level in Sportradar Integrity Services' 17-year history. The report looked at activity across 10 sports in 76 countries world wide. The number of reports was up 2.4 percent from the previous high in 2019.
The greatest number of suspicious reports were generated in Europe with 525, followed by Asia with 161.
The rise in illegal activity came as global sports betting turnover reached more than EUR1.45 trillion, according to Sportradar estimates. The company said calculates that organized crime syndicates and illegal betting outlets made profit to the tune of $165 million, but added the figure may be even higher as it doesn't include other potential financial schemes, such as money laundering.
"There is no easy short-term solution to the match-fixing issue, and we're likely to see similar numbers of suspicious matches in 2022, if not more," said Andreas Krannich, managing director, Sportradar Integrity Services.
"As the market has developed, so the threat of match fixing has evolved. Now, would-be corruptors take an increasingly direct approach to match-fixing and betting corruption, with athletes messaged directly via social-media platforms.
"We can take what we observed in 2021 and ask ourselves as fans of sport, what lessons can we learn? At Sportradar, we believe in adopting a progressive approach to integrity protection, through bet monitoring and intelligence gathering.
This has been proven to deliver sanctions against those involved in match-fixing. Preventative measures, such as educating athletes and stakeholders, are also crucially important in the long-term fight against match-fixing."
The report found that soccer had the highest frequency of suspicious matches at a rate of one in every 201 fixtures, followed by esports at one in every 384 and basketball at one in 498.
Lower level competitions in soccer are significantly affected with 50 percent of cases in domestic leagues coming from third-tier or lower divisions, such as regional and youth soccer.
The months of September and October saw the highest number of suspicious matches detected with 105 and 104, respectively. This corresponds with the start of the traditional soccer season.
Assessing the year ahead, the report forecasts a further increase in the number of suspicious matches set to be detected in 2022.