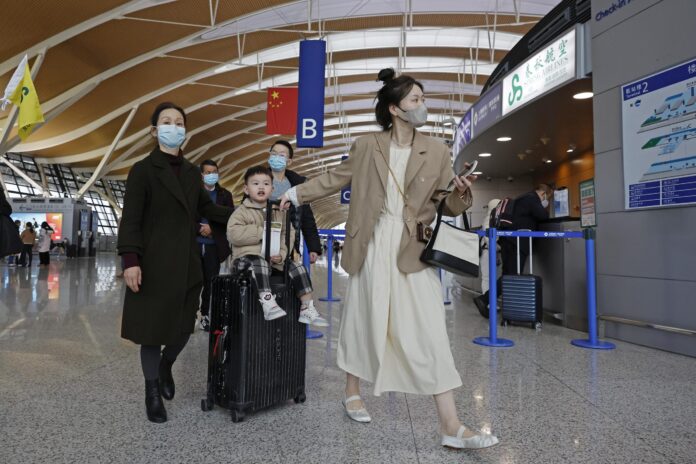 Chinese online travel giant Trip.com released data for the upcoming Labor Day holiday, showing that the search popularity of outbound flight tickets and hotels recovered to 120 percent and 70 percent compared to the same period in 2019.
Primary travel destinations are Southeast Asia countries, with Japan, South Korea, Hong Kong, Macau, and Taiwan comprising 66 percent of bookings. Compared with 2019, Southeast Asia saw an increase of more than 50 percent, while the rest of Asia and the Middle East, which has been working closely with China, saw an increase of more than 100 percent.
According to the flight ticket booking data, outbound tourists mainly come from first-tier cities, such as Beijing, Shanghai, Guangzhou, Shenzhen and some of the province's capitals. Shanghai, in particular, contributed 30 percent of outbound bookings.
Trip.com finds that young and female travelers dominated the travel market during the Labor Day holiday. According to the 2023 May Day Holiday Travel Forecast report, travelers during the Labor Day holiday this year are generally younger than in 2019. As of April 19th, booking data show that tourists born after 2000 account for 35 percent of orders for this year's Labor Day holiday, while those born after 1990 account for 30 percent and those born after 1980 account for 26 percent. For the first time, the post-00s generation surpassed the post-90s generation to become the "main force" of holiday tourism.
The percentage of female travelers increased remarkably during this holiday season. Women now account for 64 percent of bookings, up 9 percentage points from the levels registered in 2019. Ctrip Tourism Research Institute analysis found that female travelers' personalities contributed to the results, pointing out that female travelers are more sensitive to price, and they care more about the travel destinations than males. They also prefer to plan earlier.
The same flight booking data also show a surge in family travel demand, as this kind of travel accounted for nearly 40 percent of the 2023 Labor Day holiday bookings, an increase of 59 percent compared to 2019.