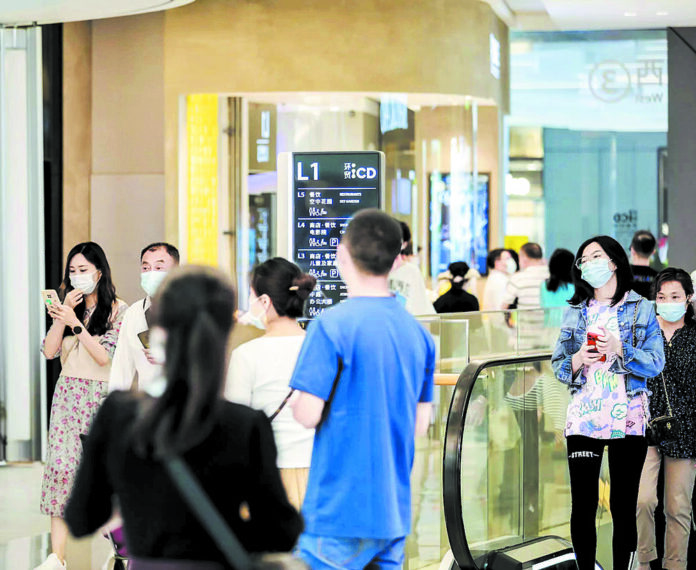 Chinese tourism markets reported an uptick on the weekend as consumers bought into another "Chinese Valentine's Day" phenomenon. According to the Chinese Online Travel Agency (OTA) platform Trip.com, the romantic economy soared, with the number of hotel packages increasing five-fold during the weekend.
The unofficial celebration is marked each year on May 20th, which in Mandarin sounds similar to "I love you". The coinciding weekend saw a boost not only in F&B sector but also accommodation. Trip.com notes that the booking volumes of hotel rooms for couples increased 200 percent compared to 2019 levels, and booking volumes for cinema thematic rooms rose 300 percent last weekend.
Female consumers accounted for 60 percent of the sales. Trip.com reported a 20-fold increase in sales coming from the 00s generation. At the same time, the 00s generation's spending also rose 10 percent compared to 2019.
The trend also benefits outbound travel. "The number of outbound hotel bookings of Chinese travelers showed a slight increase in the previous week, and the booking of short-distance hotels in the surrounding countries is still the mainstream consumption", notes Trip.com.
Regarding outbound travel, Thailand keeps its lead, as the OTA didn't see signs of a "slow down". According to Trip.com data, the number of hotel bookings in Thailand last weekend increased by nearly 20 percent compared with the previous week, and the number of hotel bookings in Indonesia increased by nearly 70 percent. France, known for its romantic vibes, is famous as a long-haul outbound travel market for Chinese travelers. The booking volume for French hotels rose 20 percent last weekend from the previous week.
Scenario in Macau
Over the unofficial romantic weekend, Macau's Galaxy Macau held two K-pop girl band Blackpink concerts, which bought a huge number of tourists to Macau – at around 13,000 attendees per show.
According to local media, the concert's popularity contributed to the F&B, and shopping business. Most of the restaurants in Galaxy had queues to enter. The peripheral products of Blackpink also attracted many fans, as the sale of products only began at 10am on Saturday, but lines appeared at 7am.
Leveraging the weekend festivities, the recently opened Studio City Water Park (in Phase 2) hosted a "Splash in Pink @ 520 Water Park" party, celebrating the second anniversary of the outdoor element of the park.
The party had entertainment by Hong Kong star Jeffrey Ngai and DJs Lokyii and DJ Geek Fox, as well as local pop-punk band Scamper.