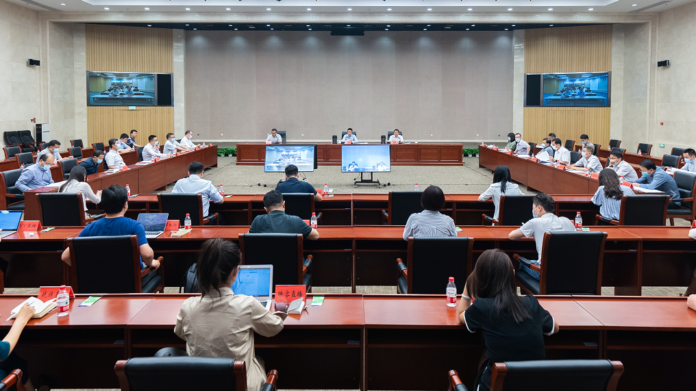 The Cyberspace Administration of China (CAC) says it will be ramping up measures to tackle cross-border gambling networks, including precision strikes on overseas gambling groups, and enhanced supervision of blockchain services and related platforms. 
In a special meeting of the National Working Group on Combating and Governing Cross-border Gambling Networks, Niu Yibing, deputy director of the Central Cyberspace Administration of China and deputy director of the National Cyberspace Administration pointed to the CAC's plans to continue to curb the spread of online gambling and gambling.
The CAC measures to fight illegal cross-border gambling include the strengthening precision strike against overseas gambling groups, with a focus on online platforms that provide paid advertising for online gambling, live streaming, and short-video platforms that are being used to secretly promote gambling information, and a focus on technology chains and promotion flows, increase monitoring of blockchain platforms and derivative platform applications, and continue to crack down on the provision of server hosting, network cloud storage, communication transmission, and VPN services for online gambling activities, CDN acceleration, and other services.