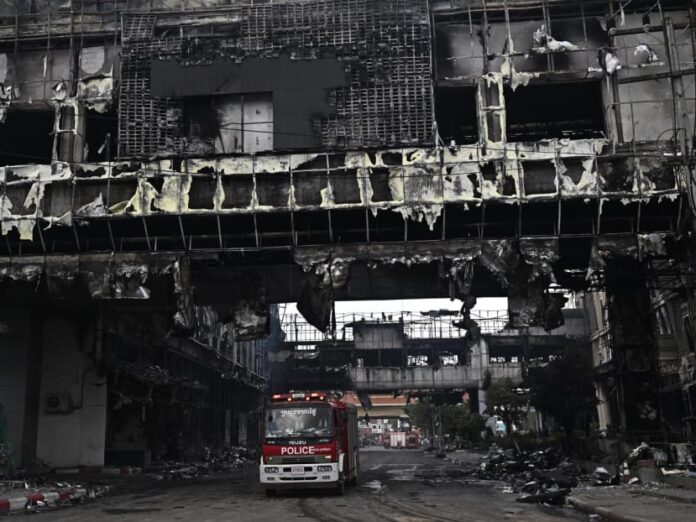 Dozens are dead after a fire in the Grand Diamond City Casino and Hotel in the Cambodian city of Poipet.
According to reports multiple people were trapped inside the establishment after the fire broke out, with many victims taken to Thailand to receive treatment for critical injuries.
The fire required some 360 emergency personnel and 11 fire trucks, according to reports.
Calls were received from guests on the 13th, 14th and 15th floors of the hotel, with reports that the fire was mainly located inside the casino, discouraging firefighters' attempts to extinguish the blaze.
Despite commencing at around midnight on Wednesday, the fire was only put out at 2pm on Thursday, with the help of five fire trucks and 10 rescue vans from Thailand.
The casino-hotel employed some 400 people, many from the neighboring country.