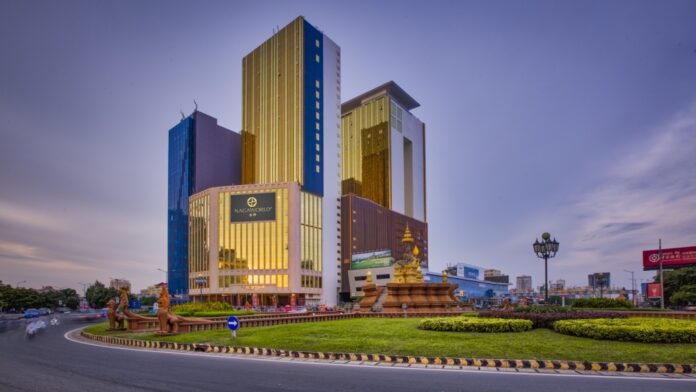 Nagacorp and Wynn Macau are the operators likely to see the most impact from any further reduction in VIP volumes, though for most companies around Asia the risk to EBITDA is not high, Morgan Stanley said in a note.
The firm has calculated which Asian operators get the highest proportion of their EBITDA from the VIP sector and how much of that is from the Chinese VIP segment.
The note follows the weekend arrest of Suncity Group Holdings head Alvin Chau on suspicion of organizing illegal gambling and money laundering. The detention of the head of the world's largest junket has sent shockwaves throughout the industry and led to predictions of further immediate shrinkage in VIP volumes.
Morgan Stanley said that pre-Covid in Macau, on an industry-wide basis, between 6 percent and 21 percent of the operators' EBITDA came from the VIP sector and the majority of that came from Chinese high rollers.
Wynn had the highest exposure at 21 percent, followed by Galaxy Entertainment at 13 percent and Melco Resorts & Entertainment at 10 percent. Sands China had the lowest proportion at 6 percent.
Elsewhere, Nagacorp's NagaWorld property in Phnom Phen had the highest exposure of all companies covered by Morgan Stanley at 45 percent in 2019. The firm estimates that 25 percent of that EBITDA came from wealthy Chinese.
"This was the result of Naga's high revenue exposure to VIP (72 percent of GGR) and higher margin (24 percent), reflecting lower tax rates and opex," it said.
In the Philippines, Bloomberry Resorts and Melco's City of Dreams Manila got 17 percent and 10 percent of their EBITDA from the VIP sector. However, casinos in the Philippines get strong support from local clientele, therefore only 10 percent and 7 percent of their EBITDA respectively came from Chinese.
Singapore is the least likely to be affected as it does not allow junkets to operate. Genting Singapore and Las Vegas Sands' Marina Bay Sands only get about 7 to 8 percent of their property EBITDA from high rollers and only half of that is from Chinese clients.
Morgan Stanley said the risk of further regulation in China is adding another layer of uncertainty on top of travel restrictions because of Covid. Add to that even further uncertainty in Macau due to the license renewal process, with the current concessions due to expire in June next year.
"We see consensus earnings at risk," it said.
In an earlier note, analysts at J.P. Morgan said they saw the risk of an immediate contraction of between 30 and 50 percent in VIP revenues in Macau in the near term.
While the importance of the VIP market has been declining, accounting for only about a third of market revenue in the most recent figures, some analysts also say the latest developments may also have an impact on the crucial premium mass segment.