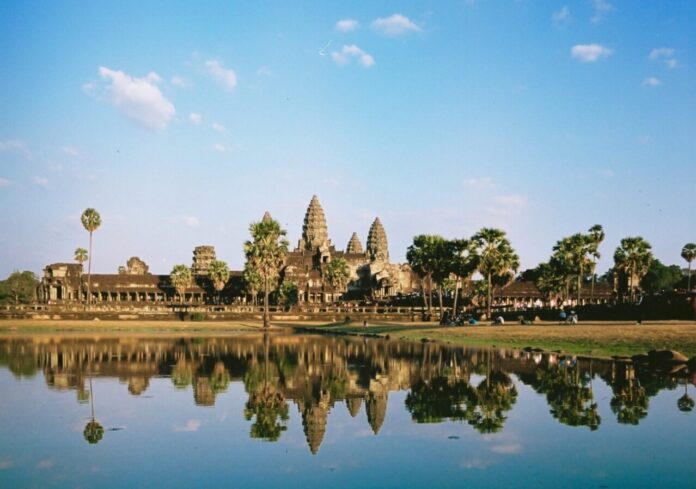 Cambodia is seeking to establish a travel bubble with China, Japan and South Korea, which would boost international tourism and further aid NagaCorp's recovery, Union Gaming says.
NagaCorp this week posted a net profit for 2020 of $102.3 million, an impressive performance given NagaWorld was closed for three months and international borders are mostly shut to travellers.
In a note commenting on the results, analyst John DeCree said that the recovery has been driven by the premium mass segment, which contributed 37 percent of total mass table gross gambling revenue in the second half and 30 percent in the first half prior to the pandemic.
"The large expat community in Phnom Penh continues to be the key customer demographic in the recovery, though there have been some improvements in international play mostly from business travelers, with about 40 direct international flights now arriving in Cambodia," he wrote. 
DeCree reaffirmed his "buy" rating on Nagacorp's stock, but cut his price target to $12.50 to $13.50 due to the recent decision to close the casino again after another outbreak of Covid-19 in the country.
He says this may slow the ramp up to normality, however, he doesn't expect a multi-month shutdown like last year. 
"Like the previous reopening, we suspect pent-up demand will return quickly when operations resume," he said. "Looking ahead, Cambodia received nearly 1m vaccines so far, which should go a long way in combating the pandemic and helping to open up some international travel."
The country has a population of about 16.4 million, according to 2019 figures. It has had a positive track record in controlling the pandemic with 1,124 cases and no reported deaths. This latest outbreak is the worst to date, accounting for about 613 of the total. It stems from four Chinese nationals who escaped quarantine in a hotel.
NagaCorp management were upbeat about the potential in Cambodia when presenting the company's results. DeCree echoed their optimism pointing to its expansion plans and the fact it holds a long-term monopoly within a 200 km radius of Phnom Penh. 
"Naga is uniquely positioned for a continued strong recovery with a deep local market and a large barrier to entry with its exclusivity in Phnom Penh, coupled with a robust long-term growth profile supported by continued organic economic growth in Cambodia and the planned Naga 3 development."